Kishan Peddapally, founder of Asav Wines is currently showcasing his portfolio of wines at the London Wine Fair, the 40-year-old UK's largest trade drinks show
People who have seen his journey in the world of spirits like to call him Wine Man of Hyderabad. After years of working with top brands in the country, Peddapally Kishan launched his brand of wines – Asav in 2016.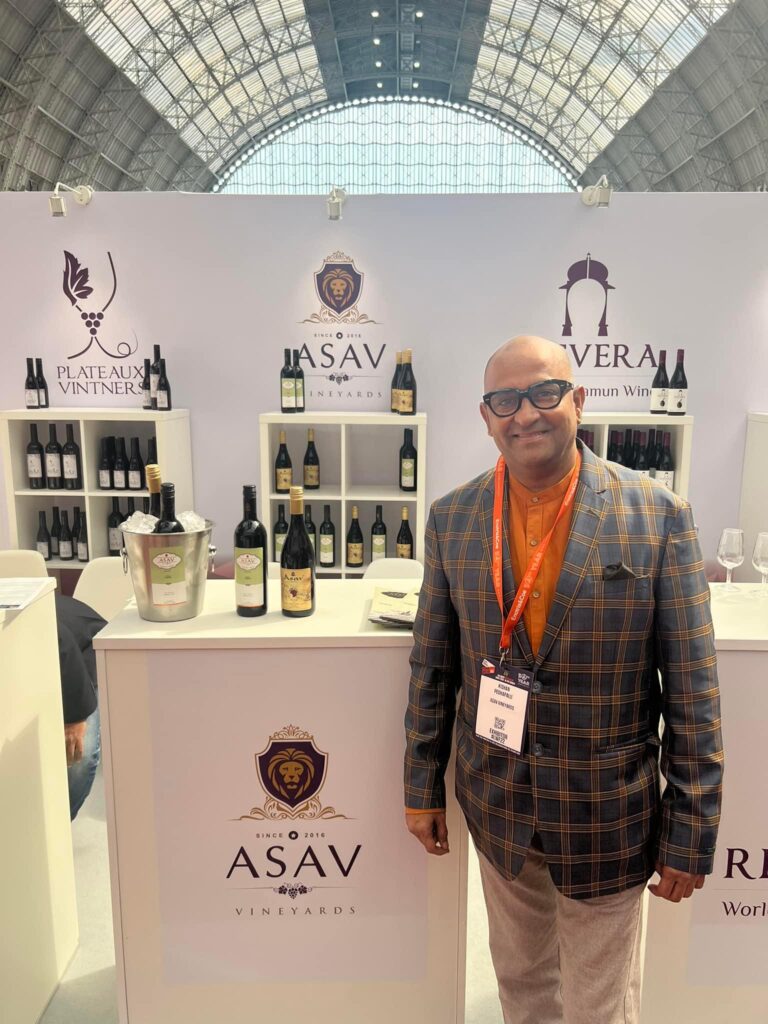 Draksh-asava literally means fermented grape juice (wine) in Sanskrit. The ancient Indian system of healing known as Ayurveda used Asavas to bring back health. Asavas believed in addressing imbalances arising from an excess of the Vata-Vayu Dosha in the body. And from there was derived the name for the new elixir on the shelves, Asav wines. And it was probably for the first time in this part of the world, that Kishan decided to find the best wine (and task that took months of waiting, zillions of tastings, and the countless trips to the vineyards and wineries), and bottle it for his customers. This he did employing the experience and expertise of one of the top wine makers in India, Ajoy Shaw, who is based out of Nashik.
The impressive portfolio of Asav Wines includes Asav Brut – Sparkling wine, Asav Reserve Chenin Blanc, Asav Reserve Sauvignon Blanc, Madhura Cabernet Shiraz, Asav Reserve Shiraz, Angoo – Port Wine.
After sailing through the pandemic, Kishan has been aggressively reaching out to the booming Hyderabad market and enjoying the good response to his wines.
He is currently showcasing his wine at the London Wine Fair. The 40-year-old UK's largest trade drinks show attracts thousands of buyers from across UK's bars, restaurants, supermarkets, independent merchants with the best brands on display for three days.
"It feels amazing to be here with the best in the business. I am elated with the response to Asav, and will carry with me a whole lot of inspiration. It is also a learning. I am impressed with the packaging especially," shares Kishan on a call from Olympia, London.
The London Wine fair is an annual affair. It opened with wineries from all over the world showcasing their wines. This is an important event for producers as London is one of the biggest wine markets in the world. APEDA in collaboration with All India Wine Producers Association (AIWPA) put up an India Pavilion at the venue. Ten producers from India showcased their wines in this Pavilion and Asav Wines from Hyderabad is one of them. Kishan got very good reviews for Asav wines," Ajoy Shaw added.