Brews & Blends Café stands as an experiential haven for beverage enthusiasts, offering an exquisite selection of handpicked tea and coffee blends. Founded by Vidyalatha Vallabhaneni, a passionate individual who embarked on a journey to explore healthier options after becoming a new mother, the cafe now proudly presents a repertoire of 100 tea varieties and 20 coffee blends. Fusing European influences with a touch of Asian flair, Brews & Blends has become a testament to Vidya's dedication to creating a unique and delightful tea experience for its diverse clientele.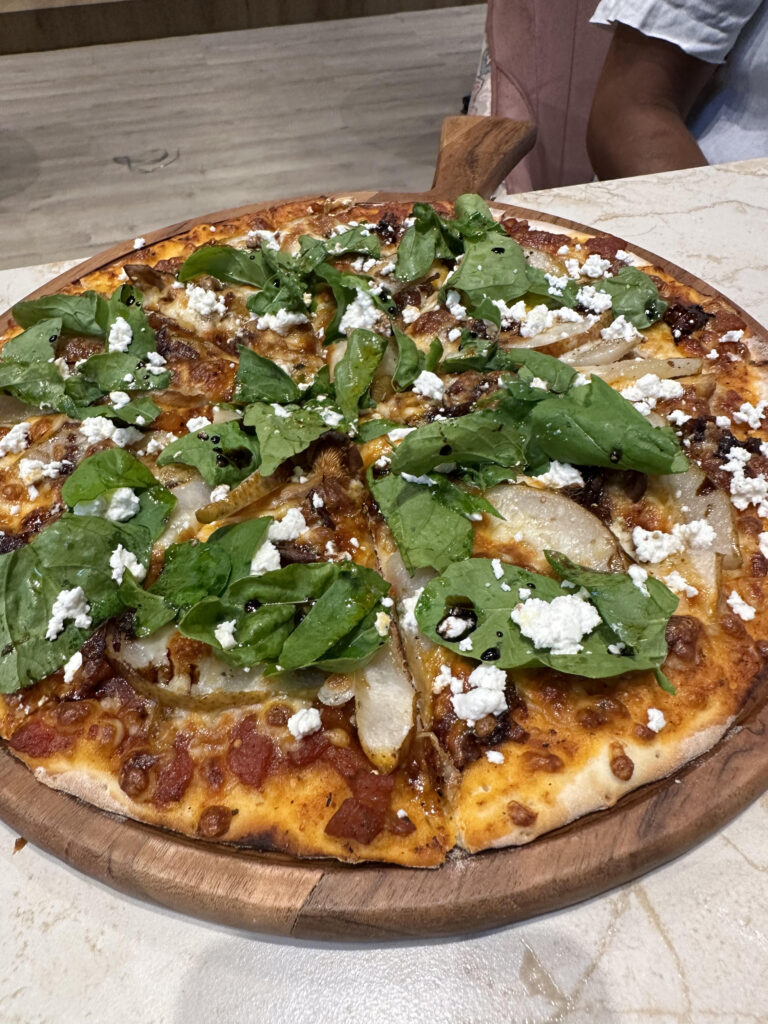 Brews & Blends : A Journey of Exploration and Passion
Vidya, formerly immersed in the corporate world, found herself in search of weight reduction solutions without resorting to extreme measures. At the suggestion of those around her, she turned to green tea, although she wasn't initially a fan of tea or coffee. Her curiosity about green tea led her on a quest to find blends that suited her palate. This exploration ignited a profound passion for teas and blends, inspiring her to delve deeper into infusing Indian flavors and seasonal produce into healthy tea concoctions.
With this vision in mind, Vidya founded Brews & Blends, a platform where she meticulously crafted each blend with natural ingredients sourced directly from local farmers to ensure premium quality. Currently boasting an impressive collection of 100 tea varieties and 20 coffee blends, the cafe offers signature creations like Hibiscus Lush Tea, Turmeric Delight Wellness Herbal Tea, Chamomile Green Tea, and Blue Pea flower Green Tea.
A Fusion of Flavors: The Café Experience
To share their exceptional beverages with a wider audience, Vidya and her business partner Shankar decided to open a cafe in the vibrant T-Hub, a prominent technology hub. Following the success of their first venture, they recently launched a second cafe in Kondapur, featuring an expanded menu and a more spacious ambiance to accommodate their growing clientele. The cafe's culinary offerings predominantly embrace European influences, sprinkled with delightful Asian touches, creating a symphony of flavors that beautifully complement their teas and coffees.
Guests can indulge in an array of delectable dishes, including the delightful Mascarpone Stuffed French Toast for a delightful morning treat. For cooler evenings, the broccoli soup pairs harmoniously with Szechwan Chicken Pockets and classic Italian Bruschetta. Those seeking heartier options will relish the Lamb Burger with fried eggs and Slaw or the flavorful Pear Delight Pizza. Vegetarians can revel in the delightful Spinach and cottage cheese Gnocchi. To conclude the dining experience, the red wine poached pear, accompanied by mixed berry compote, provides a fittingly sweet ending.
Beverage Bliss: A Symphony of Sips
The essence of Brews & Blends is its captivating beverage selection. Alongside their standard brews, the cafe offers cold brews and four specialty drinks, each crafted right in front of the patrons for different times of the day. From the invigorating Sunrise to the refreshing Matinee, the calming Sundowner to the enchanting Twilight, every specialty drink caters to specific times of the day, making the experience truly magical and personalized.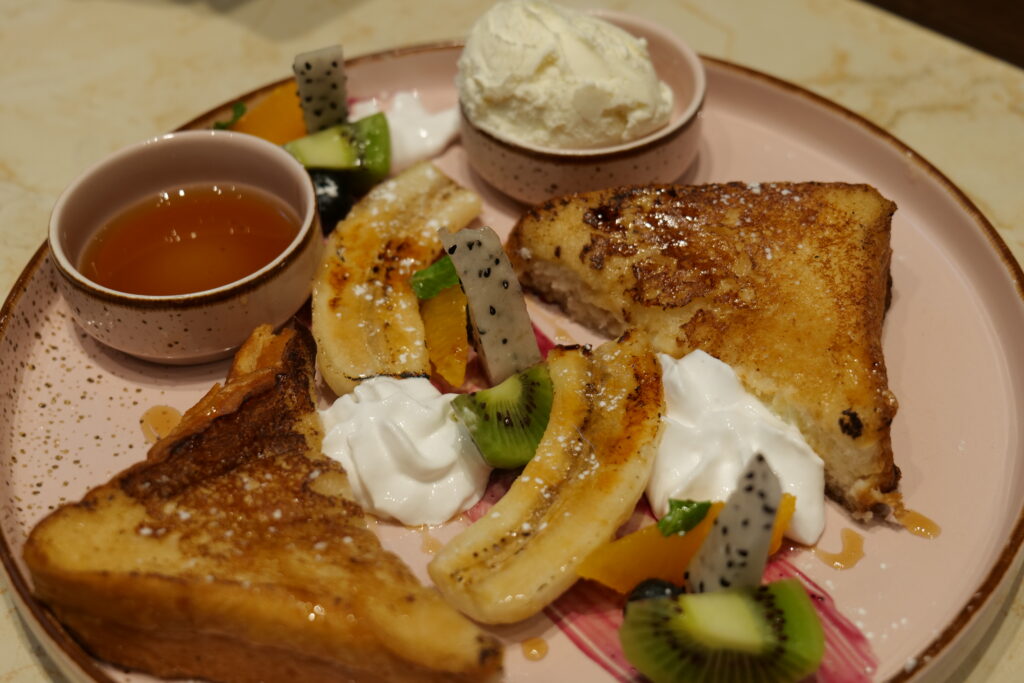 An Experiential Haven: Ambiance and Vibes
Brews & Blends Café, born from Vidyalatha Vallabhaneni's unwavering passion for teas and creative blends, has evolved into a experiential space for tea and coffee enthusiasts alike. With a stunning array of handcrafted teas and coffees, coupled with a thoughtfully curated European and Asian fusion menu, the cafe promises an unforgettable culinary journey. Guided by Vidya's vision, Brews & Blends invites guests to savor a unique and enchanting tea experience like never before. Stepping into this inviting space, patrons are welcomed into a realm where flavors, innovation, and ambiance blend harmoniously, creating an exquisite and unparalleled sensory delight.