Dasara – Raw, intensely emotional, passionately rooted in culture – with Nani, Deekshith Shetty and Keerthy Suresh in the lead Dasara directed by Srikanth Odela is now on OTT. Here are five reasons you must catch up with Dasara if you have missed watching it in the theatres.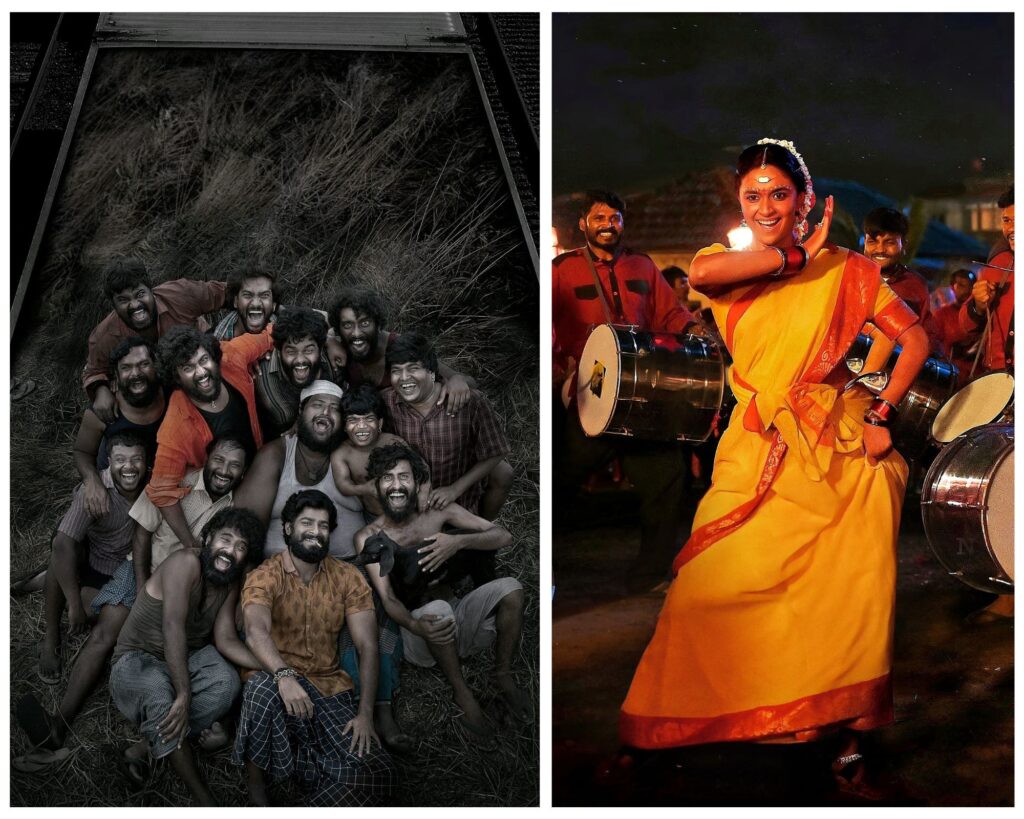 The movie sets the tone for a great cinematic experience with the introduction scene when the two friends Suri & Dharani with their friends in their dusty shirt and checks lungi steal coal from the passing goods train.
Dhoom Dhaam Dostan song, which is also the song that introduces heroine Vennela with a Telangana Bathukamma song, the silk bar and the powerful dance steps with the two heroes matching their steps showcases not just the camaraderie but creates some stunning visuals.
The music score, catchy songs like Ori Vaari, Chamkeela Angeelesi, Oh Ammalalo and the locations including Ori Vaari shot using coalmine as backdrop with coal mines with workers and the torch lit hats creating stunning visuals are a major plus for the film.
Nani as Dharani has outdone himself; not just in one or two scenes – each and every frame, every scene – it is Dharani with his swag, unkempt hair, his fears, anger, his love and his drunken courage – that you get connected to, and you laugh with him, cry with him and smile at his silliness.
Keerthy Suresh as this earthy Telangana girl, spirited has not just mastered the language but has gotten into the skin of the character. To watch her as Vennela is amazing.
Srikanth Odela's attention to detail in recreating the lives of villagers in coal mine zone of Telangana, his commentary on discrimination, politics and role of alcohol – be it as part of tradition, a tool to gain votes or the bane of addiction – in short holding a mirror to the marginalized in all its cinematic excellence count him in the list of other New Gen directors of mettle.