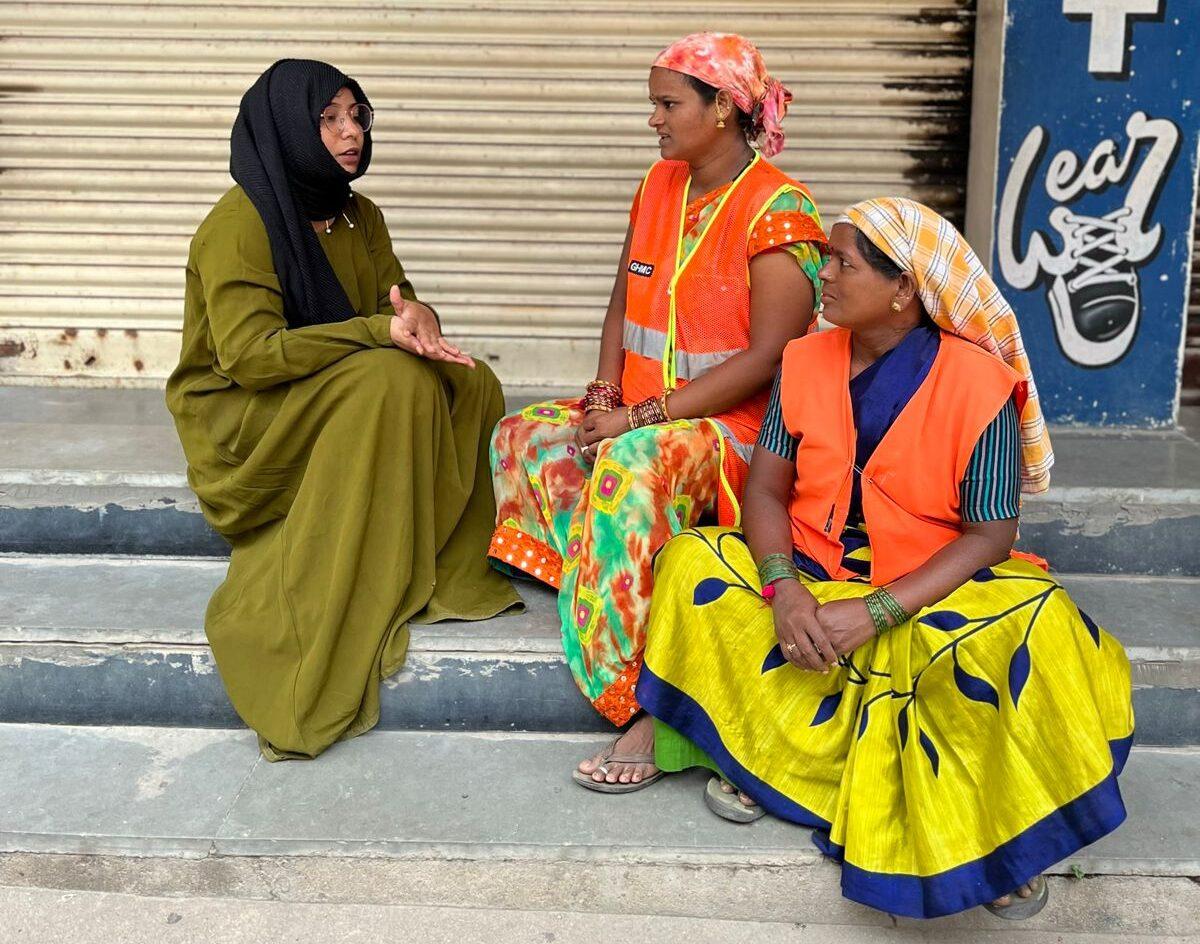 Free Annual Breast Cancer Screenings for Sanitation Workers of Telangana
As Breast Cancer Awareness Month approaches, an advocate for health equity initiates a drive to provide complimentary breast cancer screenings for sanitation workers in Telangana.
Neloufer Tabassum Shaikh, a prominent advocate for transformative leadership through her organization 'Good Universe' is calling on the Greater Hyderabad Municipal Corporation (GHMC) to offer complimentary yearly health check-ups for sanitation workers.
Neloufer Tabassum Shaikh, a woman on a mission fueled by love and loss. When Neloufer lost her best friend to the harsh grip of breast cancer, she didn't let grief take over. Instead, she turned her pain into a powerful force for good.
In memory of her friend, Sarah co-founded "Good Universe," a kick-butt organization dedicated to spreading awareness to tackle breast cancer head-on. She saw the struggles her friend went through and noticed the gaps in support and awareness. Good Universe isn't just about fighting the physical battles of breast cancer; it's about being there for people emotionally, too.
Good Universe runs awareness campaigns in communities, schools, and workplaces. Neloufer wants everyone to know about early detection, prevention, and why regular check-ups are crucial. No one should face the darkness of cancer alone, and the Good Universe is making sure of that. But it doesn't stop there. Good Universe also provides support services – counseling, support groups, you name it. They're building a community where hope isn't just a word but a real source of strength.
And let's talk about research, Good Universe is all about funding projects that push the boundaries of what we know about breast cancer. Neloufer's convinced that a cure is out there, and she's determined to find it.
Neloufer Tabassum Shaikh isn't just a woman; she's a beacon of inspiration, showing us all that love and resilience can turn pain into purpose. Good Universe isn't just an organization to service; it's a living legacy, reminding us that even in our toughest times, we can create something amazing. Through loss, Neloufer's teaching us that hope can grow, and from that hope, real change blossoms.
Neloufer submitted her petition to the Mayor of GHMC, Gadwal Vijayalakshmi, recently. And is hoping that her appeal will be included in the Telangana government's plan for Breast Cancer Awareness this year.  
In February this year, 400 women sanitation employees of GHMC underwent breast cancer screening organized by KIMS Hospital. Neloufer says, "If the government takes such initiatives, it will benefit a large cross section of women every year."