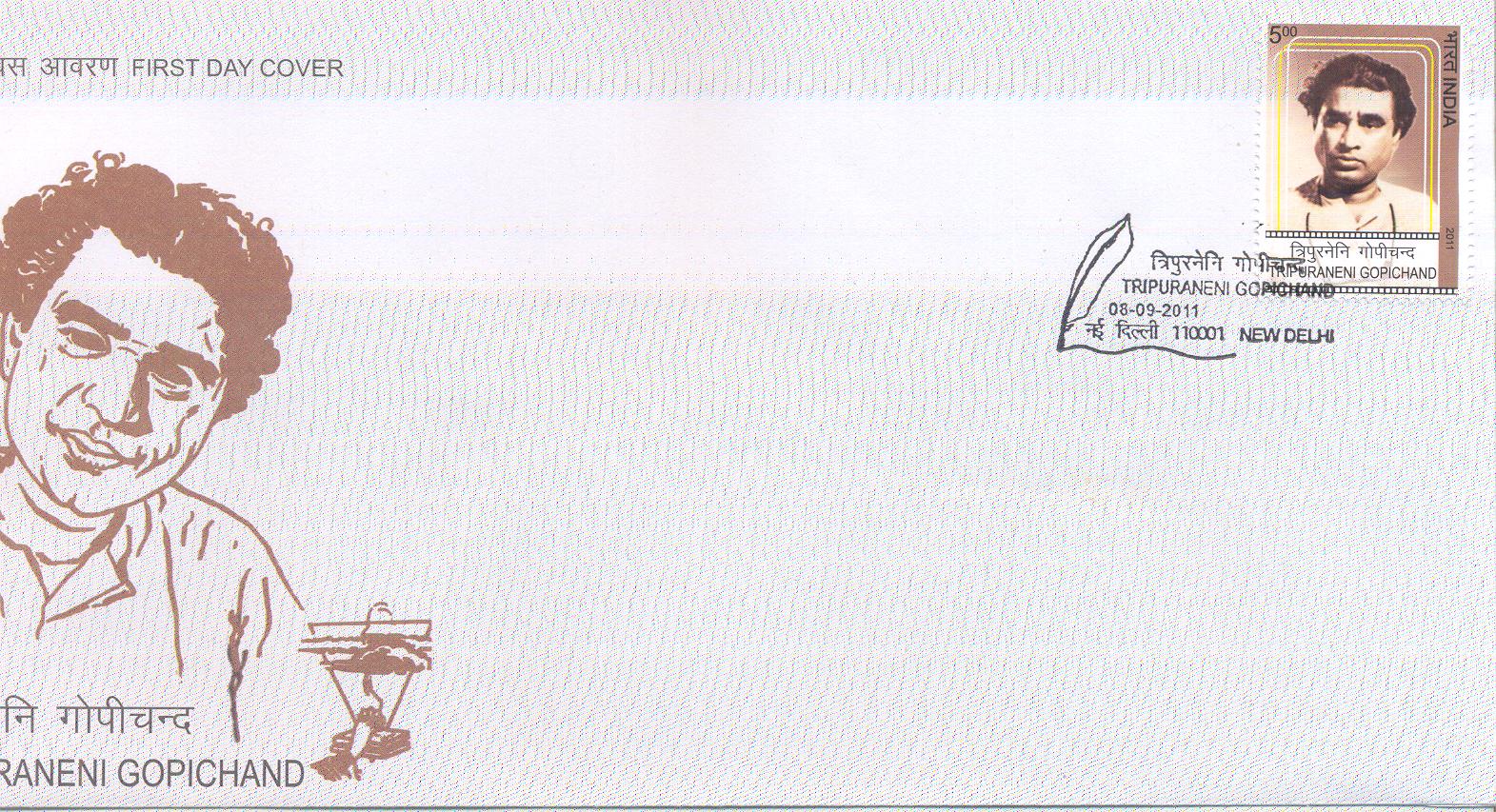 There is much to learn from a failure rather than success. Gopichand's Asamardhuni Jeeva Yatra implores you to look within, and generations of readers consider the 75-year-old book an inspiration. It is one of the  greatest contributions to Telugu literature
'Asmardhuni Jeeva yatra' written in 1946 by legendary litterateur Gopichand is one of the most valuable classics in Telugu literature that has been inspiring the readers for 75 years now. The novel was ahead of its time in dealing human behaviour and psychology. This is a novel that has been forcing generations of its readers to question themselves and has influenced life decisions. "Our erstwhile President Late Abdul Kalam had said that if there is anything to learn from – it is from the stories of failure, not of success. His words have further inspired me to enjoy the story of Seetaramayya in 'Asamardhuni Jeeva yatra," shares Gopichand's son, actor and filmmaker by profession, Saichand. Gift of the written word runs in the family. Gopichand's father Tripuraneni Ramaswamy Chowdhary was lovingly called by his admirers 'Kaviraju'. The poet, writer, social reformer was a huge influence on Gopichand's writing.
On the occasion of grand 75 years celebrations of the book, scheduled to be held on November 2, 2021, an ardent fan of the family and the book, ARUKONDA JAYA SHANKAR writes a tribute:
ASAMARDHUNI JEEVAYATRA – EXPEDITION OF AN INEFFICACIOUS)
While I am much too ill-equipped to comment upon the magnum book, "Asamardhuni Jeevayatra"; being an ardent fan of Tripuraneni Family, I pay my tribute.
"The opening of the book itself leads you into the web of protagonist Seetharamayya's life journey, and you dive deep into the narrative, swimming and groping to find your way back. You do come back but not before experiencing the real you. You will be stripped of every other thought and are left with just your true naked self. Each reader is forced to look within, and one cannot help but wonder if Gopi chand's writing about 'me' perhaps."
About the protagonist SeethaaramaRao
One of the most popular characters of literature, Seetharamarao is an ordinary man, who has lived a lavish life, idealistic, and well-meaning until he becomes successively disillusioned with life.
Jaya Shankar writes, "As he sees the world changing, he begins to dislike the people and the society. The institution of marriage, and dragging on with life mechanically, do not inspire Seetharamarao. He fails to adapt or make something out of his life. Still he is funny, fearless – the qualities that come into focus in scenes like when he paints moustache on his father-in-law's picture.
The novel is set during the depressing days of Zamindari and Landlord dominance. The social situation may also be the reason Seetharamarao could not come out of his web to build a new life. The lack of friends of impressive personality, character and practical life too, made him lazy. His behaviour towards his wife and daughters is drawn from typical middle class men's behaviour.
Seetharamarao's poetry i.e., Padagottondoi Taj Mahal…Purrelu Yemukalu Navvaloy and Anuragam Ambaram Ayithe… Shanthini Bagnam Chestam, mirrors the confusion in the character. The role of Ramaiah Thatha is a suggestive one. Had there been convincing explanation of life by Ramaiah Thatha, life of Seetharamarao would have been different. Gopichand Ji said in Page No. 107 – in anger, and sorrow, and in love people behave similarly is undeniable. If one is able to understand the essence, certainly he moulds himself, tries to find a way to lead a good life. But Seetharamarao was shown as a lazy and as a critic not happy with the society. Seetharamarao wants to kick the society to set it right."
But where does he begin?
Seetharamarao is not a coward, or weak or inefficient; he is intelligent. Seetharamarao is not the one, who struggles for the false prestige. But his indecisive attitude, lack of courage leaves him in doldrums, which is born out of confusion.
It is applicable even today. If one wants to punish or reform the society, where does one start? It is the problem then and now; perhaps eternal too.
The expedition of an inefficacious (Asamardhuni Jeevayatra) title seems a mismatch to the book by Gopichand Ji. My script may be ho-hum but what I observed and felt is put on paper honestly. There are many writers, psychologists who experimented with the individuals. There is no dearth of inefficiency, lacks the light and spirit to guide them.
Author: ARUKONDA JAYA SHANKAR M.A,(Eng. Lit), M.A(Pol.Sci.), M.A. (History) LL.M., B.Ed., cCJ & MC