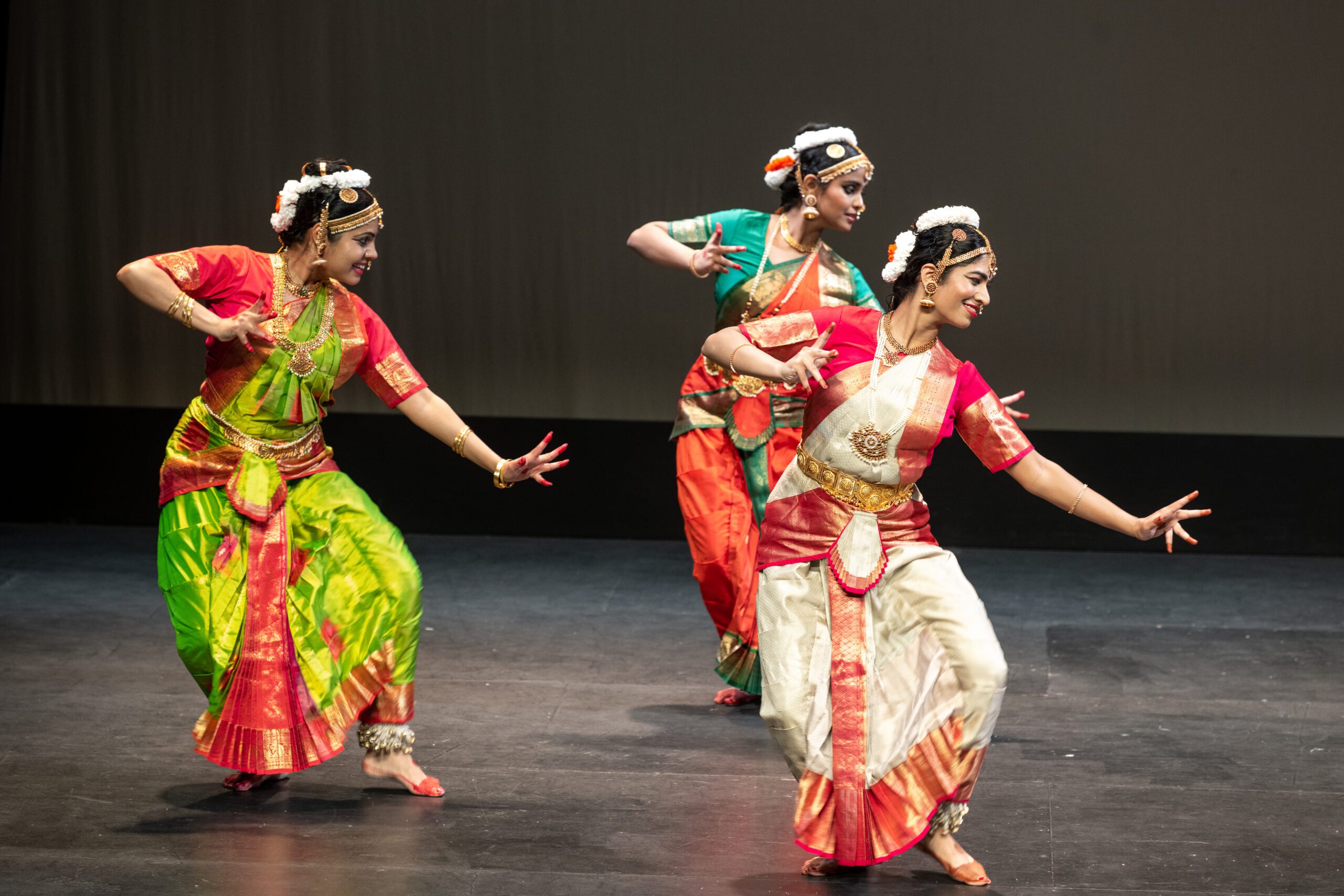 Kuchipudi Dance Institution, Natya Tarangini International, staged a successful two hour concert to celebrate its 2nd anniversary. 
Dance Guru and daughter of the legendary Raja Radha Reddy and Kausalya Reddy – Bhavana Reddy presented her disciples from across the world, including the UK, US, Oman, Singapore, Australia and Europe in an in-person concert in California.
Chief Guest Dr. T.V. Nagendra Prasad, the Consulate General of India, San Francisco inaugurated the function along with esteemed guests. The concert took place in the presence of her father, Guru Raja Reddy.
Also present for the event were G. Kishan Reddy (Hon'ble Minister of Culture, Tourism and Development of Northeastern region, GOI) , Arjun Ram Meghwal (Minister of State for Parliamentary Affairs & Culture, GOI) and Dr. Vinay Sahasrabuddhe, (

President, ICCR, Govt. of India).
Bhavana Reddy teaches students both in-person and online, and continues to work tirelessly to promote the enduring, ancient legacy of Kuchipudi dance. Under the tradition of guru shishya parampara, she trains students to embrace the art form and nurtures their talents. Since it began, the institution has grown from strength to strength, building upon the teachings of Padmabhushan Drs. Raja & Radha Reddy, and Kaushalya Reddy, and cementing the global presence of Kuchipudi. The students of the institute gathered for the first time in-person to honour India's classical heritage, and celebrate this momentous occasion. Bhavana Reddy leads her illustrious parent's legacy Natya Tarangini into the international / virtual territory. Here, her disciples travel from their respective cities to camp and celebrate the second year of their Kuchipudi Dance training in Sunnyvale Theater, California, USA. Guru Raja Reddy travelled from India to bless them.