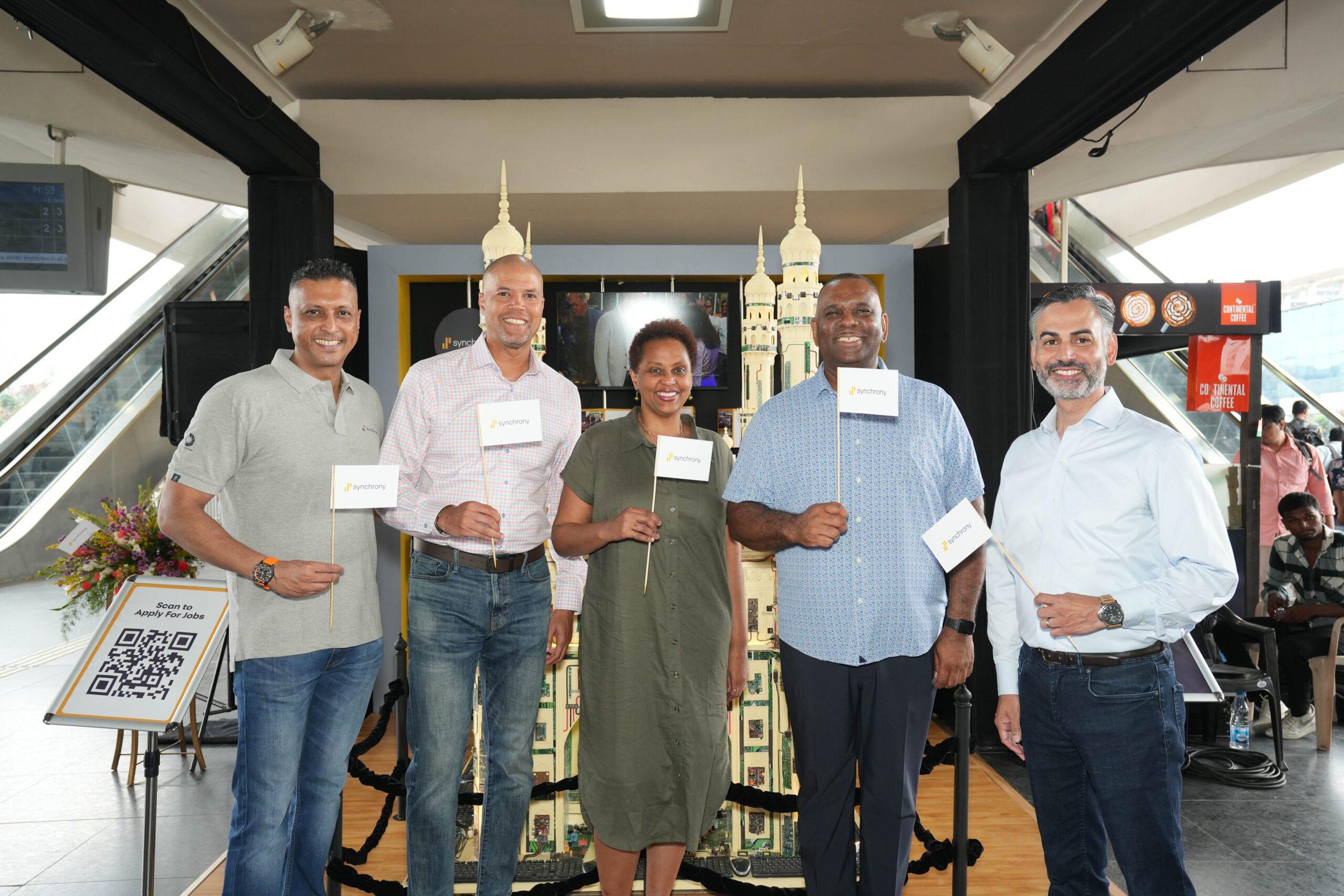 Synchrony – the premier consumer financial services company with a history spanning over two decades in Hyderabad, presents a fusion of innovation, sustainability, and artistic expression with the inauguration of a remarkable electronic waste art masterpiece at the Raidurg Metro Station.
Artist Ranjit Roy & Team, for Synchrony, meticulously assembled this striking structure that embodies the company's legacy in Hyderabad's bustling technological landscape. This installation stands as a powerful testament that waste can be transformed into art for a cleaner, greener future for the world.
Curtis Howse, the Executive Vice President & Chief Executive Offer, Home & Auto, Fanaye Taye, Senior Vice President, HR Home and Auto, and Tauheed Williams, Senior Vice President, Client Initiatives – Home & Auto officially unveiled this iconic masterpiece, a monumental structure inspired by Hyderabad's iconic Charminar.
This stunning creation, crafted with over 2000+ discarded electronic pieces, including motherboards, chips, wires, and LED lights, symbolizes Synchrony 's unwavering commitment to innovation and environmental responsibility.
As tech companies and startups continue to evolve in the city, there is an increase in electronic consumption. To reduce the negative impact of this surge, Synchrony recognizes the importance of aligning technological advancement with environmental responsibility. This unique art piece not only pays homage to Hyderabad, often referred to as 'Cyberabad' for its thriving IT industry but also highlights the incredible power of electronic waste turned into art.