Jawan is being celebrated as the biggest thing that happened in recent times. Shah Rukh fans will be happy to see 50 Shades of the hero – However, here are 5 things that cannot miss noticing despite the SRK mania – writes Manju Latha Kalanidhi
#This 2023 Shah Rukh Khan-starrer feels a lot like southern spice as the action scenes and punch dialogues are 'signature south'. The fact that Jawan has a south director (Atlee), south music composer (Anirudh Ravichander) and south female protagonist (Nayanthara) also contributed to the 'been there, seen that in south' feeling.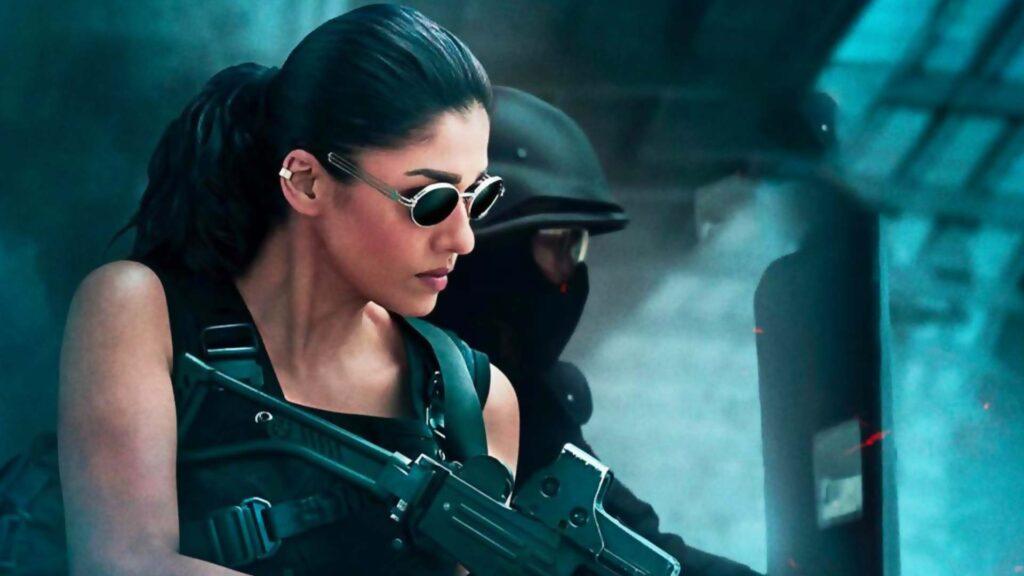 #SRK is the king of romance and the god of comedy. Neither of these forte have been cashed upon in the movie. He barely has any screen time with either Nayan or Deepika (in a guest role). In fact, there is no scene where he does the famous 'baaheyein failakar' pose either. SRK spouts those heroic lines throughout that talk about what he can do to his enemy. So lots of bravado, zero romance or comedy.
#SRK, however, looks hot, cool, crazy,  handsome, over the top, comic, etc. The movie is going to be like an SRK look book with the Superstart looking young and chocolatey, looking hot and older, looking clean-shaven, looking rugged. Even a version of him with a glaze tied all over his face! SRK fans will be happy to see 50 Shades of SRK here. So rejoice folks.
#The movie could have easily been trimmed to at least 40 minutes less. Considering we have gotten used to watching InstaReels and the average watch time is three seconds on even viral reels, any sort of lag is unpardonable. Those bits of Sanjay Dutt don't really add to the storyline. What was that line about his wife being a Malayali and celebrating Onam?
#Music is the heartbeat of movies and Jawan doesn't have even one catchy, memorable number that registers in your mind. Either the songs were released too early or too late and none of the songs have an effect on this. The movie also lacks those dialogues that people can mouth outside, in cinematic flourish. Jawan is for those who love action, who dig some southern spice and are hardcore SRK fans.