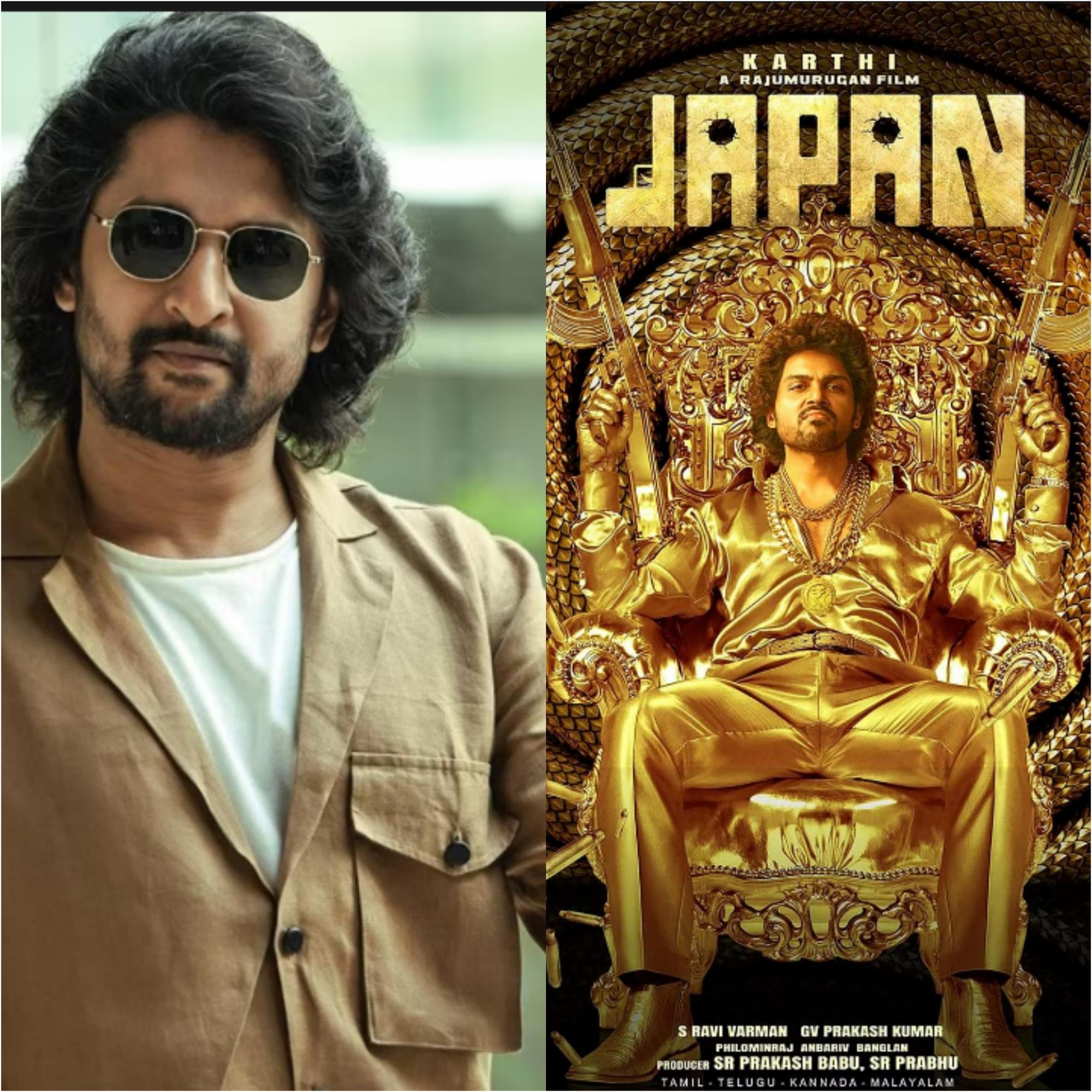 Karthi's Japan – The Heist Thriller That Promises It All
Karthi, the celebrated actor, after PS 2's acclaimed success is coming with a big bang movie with his 25th film, 'Japan' hitting the theatres on 10 November.
The Milestone:
Karthi, the charismatic actor who's captured our hearts with his versatile performances, is all set to celebrate a milestone in his career with his 25th film, 'Japan.' This film marks a significant achievement in his illustrious career, highlighting his remarkable journey in the film industry.
A Director with a Midas Touch:
The film is helmed by none other than Raju Murugan, the genius behind the thought-provoking 'Joker.' Known for his ability to blend entertainment with substance, Raju Murugan's involvement in 'Japan' promises a compelling and engaging narrative.
Anu Emmanuel Joins the Adventure:
Adding to the excitement, the film features the talented Anu Emmanuel as the female lead. Her presence in the cast introduces a fresh dynamic to the storyline, bringing depth and intrigue to the narrative.
A Peek into the Unknown:
'Japan' is not just a movie; it's a journey into the unknown, inspired by real-life events and seasoned with Raju Murugan's own experiences as a former reporter. This film offers a tantalizing glimpse into uncharted territory, inviting viewers to explore an intriguing world.
A Heist Thriller Like No Other:
At its core, 'Japan' is a heist thriller, but it's more than a genre film. It's a dark comedy infused with elements of satire and humor, promising an entertaining and unique cinematic experience that will keep audiences engaged throughout.
Karthi's Transformation:
For this role, Karthi underwent a significant transformation, ensuring that his character stands out with its uniqueness. His dedication to preserving the distinct personality of his character sets 'Japan' apart as a movie with depth and authenticity.
The 'Japan' Magic:
Karthi believes in the magic of cinema, where people forget their worries for a couple of hours and enter another world. 'Japan' seems poised to deliver on this promise, offering a captivating cinematic experience that allows viewers to escape into a world of entertainment and wonder.
A Diverse Range of Projects:
Beyond 'Japan,' Karthi has hinted at a diverse range of projects in his pipeline, including collaborations with renowned directors and anticipated sequels, indicating his commitment to exploring various roles and stories.
The Annapurna Studios Connection:
Karthi's collaboration with Annapurna Studios for back-to-back films adds to the anticipation. This partnership is set to elevate the scale and scope of the upcoming projects, promising grandeur and ambition in their cinematic endeavors.
What Lies Ahead:
The discussions surrounding 'Khaidi 2' and the role of Rolex have fans eagerly waiting for more. Karthi's hint at a possible sequel or prequel for 'Japan' towards the climax adds an extra layer of excitement to his upcoming projects, leaving audiences intrigued about what the future holds.