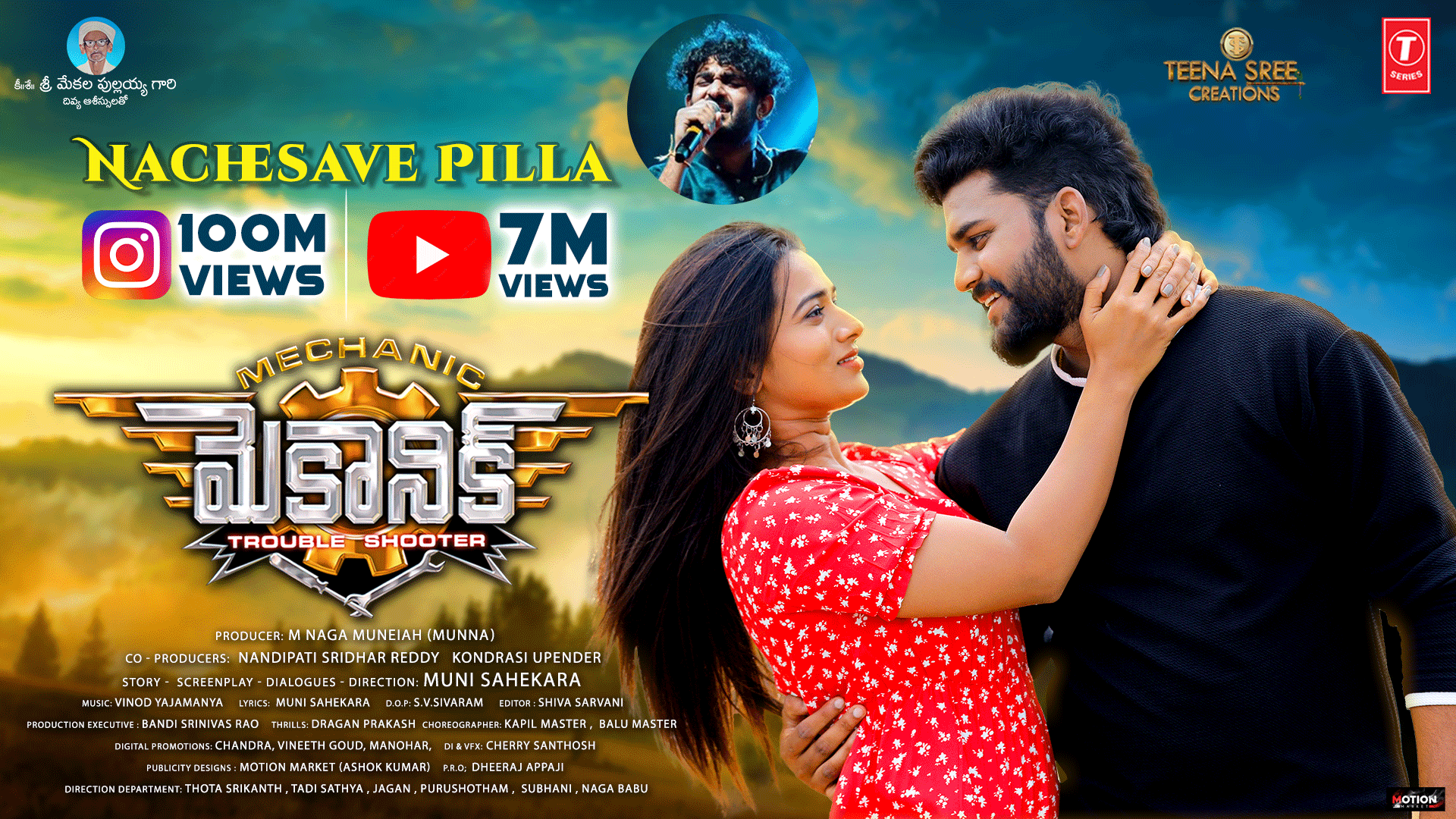 Mechanic song 'Nachesave Pilla Nachesave' is going to be the the ultimate crowd-pleaser of the season
Mani Sai Teja and Rekha Nirosha headline the cast of 'Mechanic,' a film produced by Naga Muneiah (Munna) and directed by Muni Sahekara. Presented under the banner of Teena Sree Creations, the movie, titled 'The Troubleshooter,' has successfully concluded its filming and post-production phases. Presently, it is undergoing censor formalities in preparation for an imminent release at the box office.
The love ballad 'Nachesave Pilla Nachesave' from this eagerly anticipated film has achieved remarkable popularity, amassing over 7 million views and 100 crore views on Instagram. Sung by Sid Sriram, the song's widespread acclaim adds to the anticipation surrounding the movie.
Sharing insights into the music, producer Naga Muneiah (Munna) expressed, "Vinod's music is a major highlight of our film. 'Nachesave Pilla Nachesave' has not only garnered 70 lakh views on YouTube but has also crossed 10 crore views on Instagram. Another track from the movie, 'To-let Board,' has already accumulated 16 lakh views on YouTube. Mechanic is undeniably a musical blockbuster. We have ambitious plans to release the Mechanic movie not only in Telugu but also in Tamil, Kannada, and Hindi. The Censor certification process is nearing completion, and we will soon announce the movie's release date."
Sid Sriram's songs are always on the latest Telugu hit songs list and they contribute to the film's popularity. In this case Nachesave Pilla has added to Sid Sriram's hits of all times.