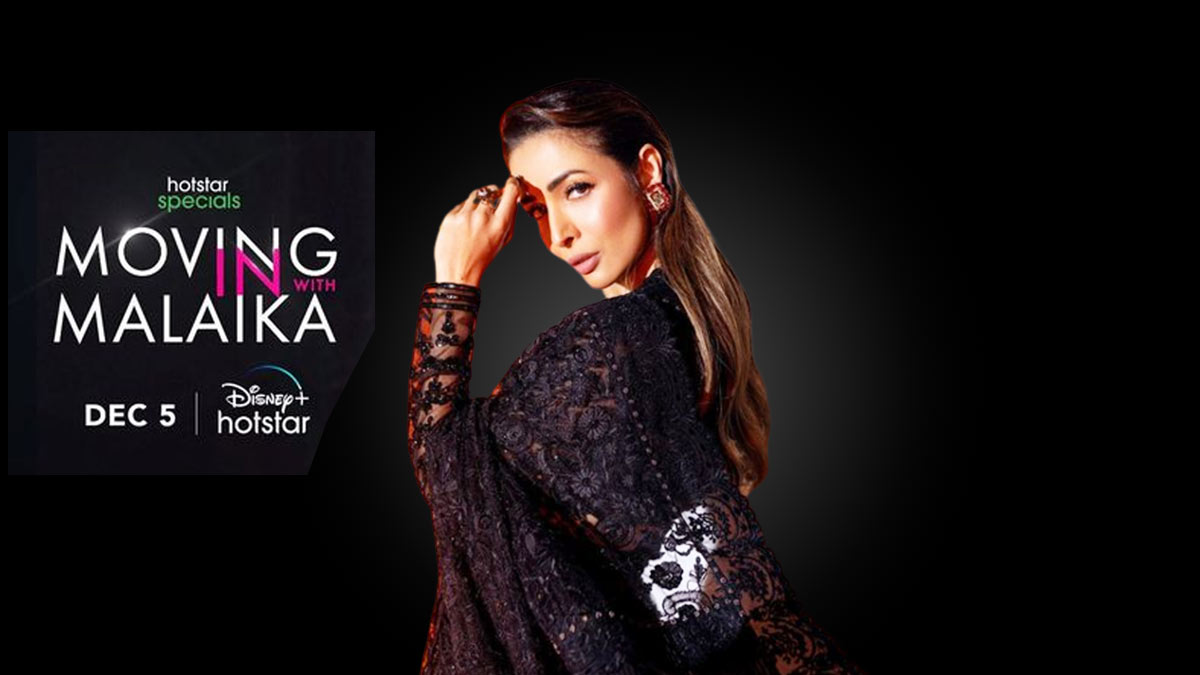 Moving in with Malaika Season 2 is most awaited. The show is tailor made for audience that love having a peek into celebrity lives, and Season 1 proved that Malaika can be entertaining and occupy her screen space elegantly.
Moving in With  Malaika Season 1 has called it a wrap. The 16-episode series has added to the very small list of celebrity reality shows from India. Perhaps, 'Fabulous Lives of Bollywood Wives' that ran for season after season successfully despite the flak is the only other such show. The '…Bollywood Wives' was modelled around 'The Real Housewives'. Evidently the only closest Bollywood could get to or do anything to actually Keep up With the Kardashians was Moving in Malaika. The first of its kind show on Indian television Moving in With Malaika in addition to offering a glimpse into the controversial – much papped actor's personal life also showed her at the fabulous best. Fashion wise – fitness wise – she offered what her fans would love to watch her for in addition to some amazing inspiration and gyan on taking life as it comes and facing challenges. From one of the most photographed celebrity to being trolled for her walk for her choices in life and her relationships we only saw in pictures and interviews and shows, perhaps became more a real person as she spoke about her struggle to deal with trolls, hate posts and age-shaming.
Will there be a Moving in with Malaika Season 2? Lets hope there is.
To give the devil its due Malaika did great in Season 1. She tried to show a different side to her personality without making excuses about how she is and how she likes in dress up. Instead she was all out with her clothes and make up that is fabulous. Half the reason people watched her show is perhaps because she lit up the screen quite literally.
For the audience that loves to watch celebrity based shows that give a peek into the lives of rich and famous or shall we say infamous – Malaika Arora is perhaps the best bet. She is controversial even if not intentionally so or shall we say news worthy, beautiful, fit and knows to flaunt it. She is trolled for being in a certain way, dressing in a certain way, for dating a younger man, for walking in a certain way – and there is enough fodder to last a few weeks. It says in the intro that she will showcase her true self and will shut down the trolls.
That didn't happen but definitely it showed more of Malaika (quite literally too – she went all out to showcase the best of the designs that worked for her super fit model body) – her style of living, her relation with family, friends. In short she was stunning and beautiful with some drama thrown in.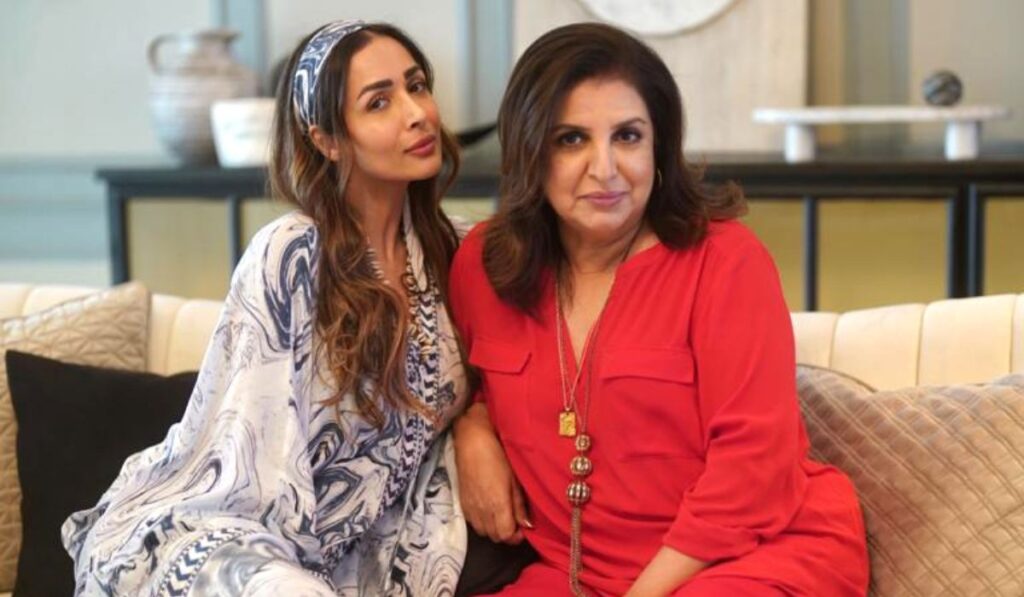 Season 1 started off well though it sometimes can get too boring to watch Farah Khan – she seems to be every where and also Karan Johan – who too makes an appearance in the fourth episode.
However, these ones mentioned here are surely the better ones. The episode where she gets over the fear of cars, the stand up comedy show, the Karan Johar one that had all the 'gup' and with Karan trying to do and say the most outrageous things – it was by default the most watched, the body positivity episode with Bharati and even the one where she goes on an adventure trip with kids, and parts of the siblings' episodes, and surely the one with Nora Fatehi and the hot dance number to go with it. In all these  – and the rest the most annoying part was over the top plugging in the sponsors – so much that at one point it looked more like an advertisement and less of a show.
One is aware that the guests on these show are pre-decided and the premise is all choreographed to a certain extent. However within these set parameters the candidness with which the lead approaches it makes all the difference.; And, Malaika or Malla as every one calls her does have her heart touching moments…where the face behind the mask is revealed – but again there that moment is lost too soon.
That said it is never easy for a woman, needless to say a woman who is already butt of all jokes and meme favourite to be out there risking to be judged all over again. One does hope if there is Moving in with Malaika Season 2 – the makers will work on the missing emotions and connect. Controlling the advertising would be good for starts.