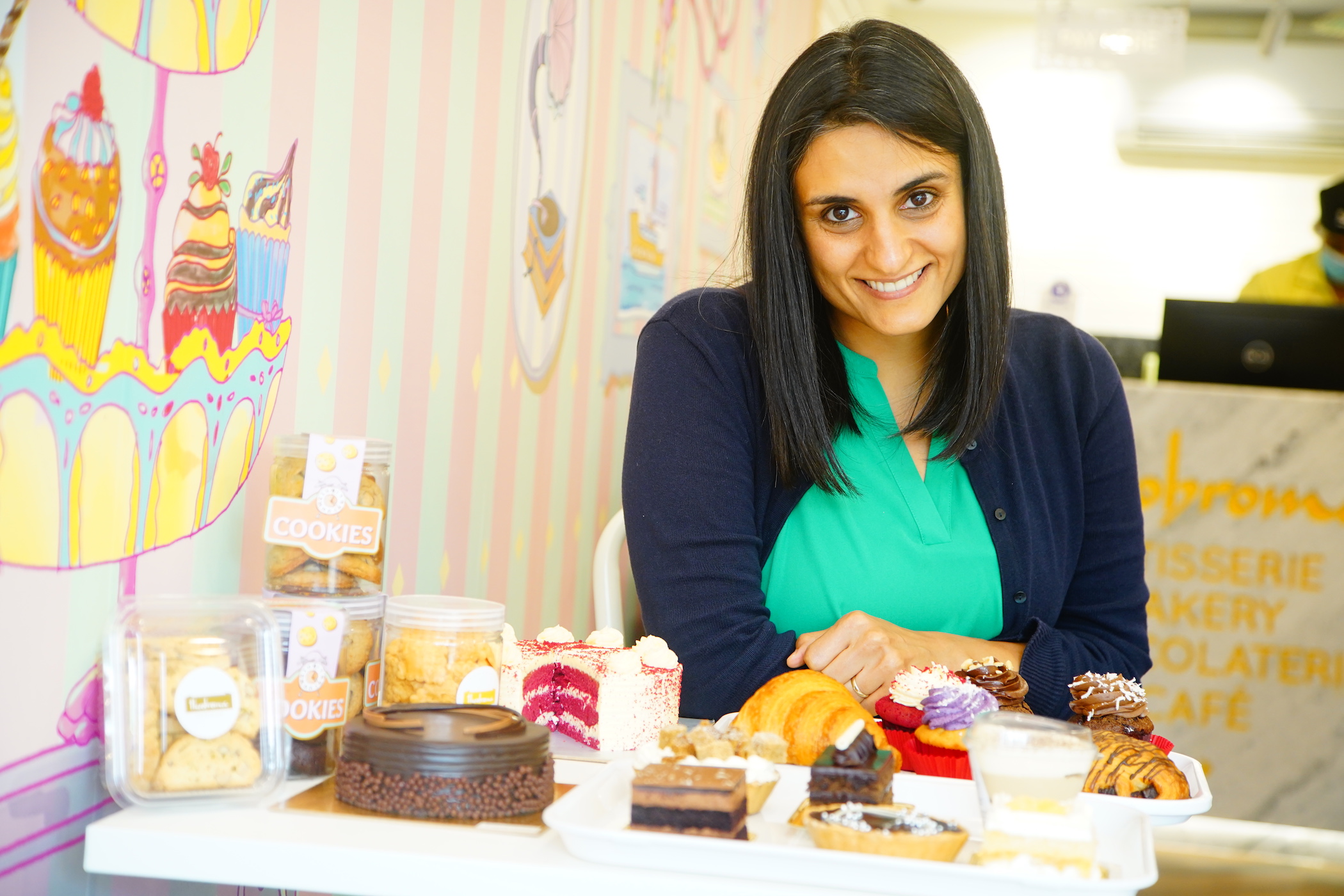 Theobroma literally means 'Food of the Gods' in Greek. Back in 2004, a Parsi family opened Theobroma as a small store in Cusrow Baug, Mumbai that went on to become iconic food and beverage destination.
The brand has grown to over 60 outlets; the latest additions are the stores in Hyderabad at Jubilee Hills, Inorbit mall, Begumpet and Gachibowli. Founded as a family-run business by Tina Messman Wykes and Kainaz Messman Harchandrai, Theobroma today is one of country's favourite chains of patisseries & cafes famous for its exclusive desserts, cakes, breads, savouries etc.
The duo also documented their journey in a much recently launched book 'Baking a Dream' published by Harpercollins. In this book, The Messman sisters offer a no-holds-barred look at the challenges of working with family and offer tips on how to turn a passion for baking into a profitable career. Sharing their stumbles and successes, the book also serves as a guide to other entrepreneurs looking to scale their ventures.
In this exclusive interview, Kainaz Messman Harchandrai shares a few experiences as a woman entrepreneur and passionate foodie who ventured into the food business. And, the story of success and journey of Theobroma until now when it has finally made its way to the city of Nizams.
Interview:
What has been the most difficult part of building a business and successfully expanding it?
Building our business has been difficult, but becoming a leader has certainly been the most challenging for me.  At the age of 25, I became the boss.  I had a small team then, but I was unprepared and unfit for the role.  I did not have experience in the softer aspects of leadership.
As I matured, I evaluated my own performance and found that I fell short.  I realized that if I was not getting the result I wanted, perhaps the fault lay with the instruction and direction I was giving.  My staff did not have my training and background, and I moved from shouting and screaming to explaining and discussing.  It was not a switch that I could turn on, it was a gradual process of small changes in the right direction which over time added up and resulted in the good communication and mutual respect that we have in our kitchens today.
How is it running a family enterprise? There must have been advantages.  What about the challenges?
We have a successful business because it is a family venture, I am the face of the business but I certainly do not do it all myself.  My parents have worked hard and shared the
workload, they are the foundation of this business.  We remain passionate and committed and work hard to nurture and look after it. We are unable to switch off and we have our differences but we work through them and keep moving forward.
What kind of market survey went behind op
ening the outlet in Hyderabad? What do you think of the city as a food brand owner?  
We courier our products across the country and we are opening where there is most demand, where we get most of our orders.  That is how we opened in Delhi first, as we expanded outside our home city.  We hope to expand across Hyderabad and then open in Bangalore next.
It is always exciting to open in a new city; to get to know our new customers, build a new team, and establish ourselves in a new territory.  I was overwhelmed by the warmth and kindness that was bestowed upon me in Hyderabad.  The people are friendly and kind, they were patient with our team, many have returned to us several times in the first few weeks.  Hyderabadis are keen foodies, and it is an honour and privilege to be here.
What about the menu? We know you have a few classic ones that continue to be on the menu, can you talk about them? Can you share any interesting history behind any one of them?
Our menu is largely the same, across the country.  A unique item on the menu is the Dum ka Murg Puff, my nod to the culinary heritage of Hyderabad.  Our Cheese Biscuits are also currently available only in Hyderabad.  Our most popular products are Chocolate Truffle Cake, Opium Cake, Overload Brownie, Chocolate Chip Cookies, and Pineapple Pastry. Our Sourdough Crackers, Butter Palmiers and Multigrain Bread have a large following.
My favourite product is our Strawberry Tart.  I ate a Strawberry Tart on my first visit to France, and I have loved it ever since.  Made with fresh fruit, vanilla custard, almond frangipane and a crisp butter pastry tart, it was the most attractive and delicious thing I had ever eaten.  We make this product for a short time only (when fresh strawberries are available), but I look forward to it the entire year.
From the time Theobroma was founded to the outlets that opened in Hyderabad; how has been the transformation in terms of customers, and Theobroma itself? Any mentionable changes you made or learnings? 
Very little has changed.  Our guests want classic products, high quality, and honest prices.  We make the foods we like to eat ourselves, we keep things simple, we make things well.  This is how we started in 2004 and it remains unchanged, over 16 years later.  Volume has increased, and we have a bigger footprint, but who we are and what we serve remains at the core of our business.
Do you foresee any changes in the food industry post-Corona? What measures have you taken to cope?
The pandemic is the biggest setback we have faced, the biggest challenge to the hospitality industry.  This is not a problem that is unique to us, though there is no comfort in collective pain.  We have to keep our employees, guests, and partners safe and minimize the health risks.  There has been a reduction in the number of walk-in guests and we need to control our fixed costs to minimize the financial impact on our business.
We have three central kitchens in Mumbai, Delhi, and Hyderabad.  These are ultra-modern facilities and everything we serve is prepared exclusively in these central kitchens by expert chefs and teams following the highest safety standards. Our kitchens are operational but working with limited capacity keeping in mind social distancing norms.
We have invested heavily in our production facilities, processes, and hygiene protocols allowing us to continue production while ensuring the complete safety of our guests and staff.  We are taking every precaution to ensure that our guests, staff, and products are treated with care.  We are operating with minimal staffing and reduced capacity to ensure social distancing within the kitchens.  Many of the staff involved in production are staying on our premises to ensure that the safety risks related to travel are minimized.  The staff adheres to a strict safety protocol including hourly hand washing and sanitization, cleaning and sanitization of surfaces, mandatory face masks and gloves, social distancing, and continual training, and regular team briefings.  We are checking staff temperature daily and have regularly scheduled doctor visits to ensure the well-being of everyone working in our facility.  We are following all government and hospitality guidelines and directives.
What is your one message for women who want to make it big and be entrepreneurs?
If you can dream it, you can achieve it.  I was born to a strong mom, and she is not only my biggest role model but who I want to become when I am grown up.  My parents raised us as their children, not their daughters, they had the same aspirations for us as they would have had for their sons.  We grew up believing we could do anything we set our minds to.  I have faced my share of sexism, I took it in my stride, I overcame it.  I worked hard, I proved myself, I earned my seat at the table.  Whatever your journey, there will be challenges, they must be conquered.
If there is a success mantra you would like to share with aspiring businesswomen and youngsters, what would that be?
Be prepared to work hard.  What may appear to be an overnight success, usually has decades of study, sweat, and tears behind it.