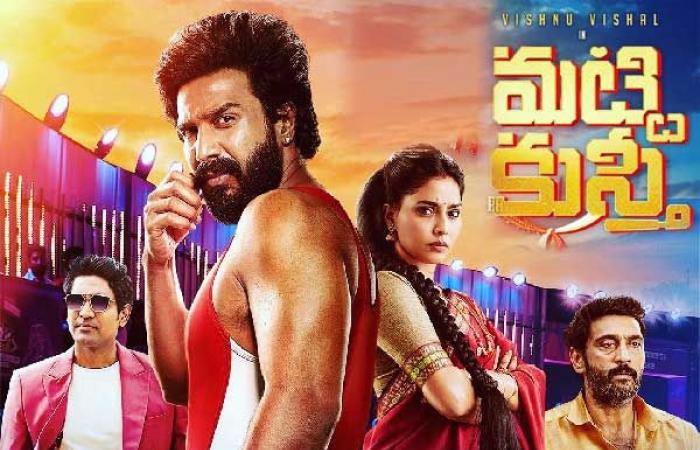 Matti Kusthi Film Review – Matti Kusthi is a masala film with all the boxes ticked for a mainstream entertainer, and yet breaks stereotypes and sustain audience's attention
Text by Rajeshwari Kalyanam
Keerthi is a wrestling champion in Palakhad with an eye on making it big. With short hair and fighting it out in the ring is not exactly the marriage-perfect stereotype. Expectedly so, her father stresses over her marriage, and prospective grooms, especially the mothers find her not suitable. Some have a problem with the fact that she wrestles, while a few are okay with it if she agrees to stop wrestling and pays huge dowry. A video which is taken when she is bashing up a few eve teasers get viral, and it only makes things difficult in the marriage department. Keerthi played convincingly by Aishwarya Lekshmi is anything but a docile and obedient wife.
She is against marriage or put an end to her sports career, but when her father has a heart stroke for the second time, she reconciles. And, it is her beloved uncle, who takes up the responsibility of her marriage.
In another world is Veera (Vishnu Vishal) who only living blood relation and guide is his uncle – a male chauvinist of the first order. He believes the wife should be less educated, homely and subservient to the husband. Veera too believes his wife should be less educated and since he studied only till 8th the criteria is someone who studied till 7th class or less plus an additional quality – that she should havioe long hair. He finds it hard to find a girl to his liking.
As the story progresses the two get married, but only when Veera is made to believe that Keerthi studied only till 7th and that she has a long hair. One day he will get to know the truth. How gets to know the truth, how is their relationship before knowing the truth, and what happens later is what the story all about.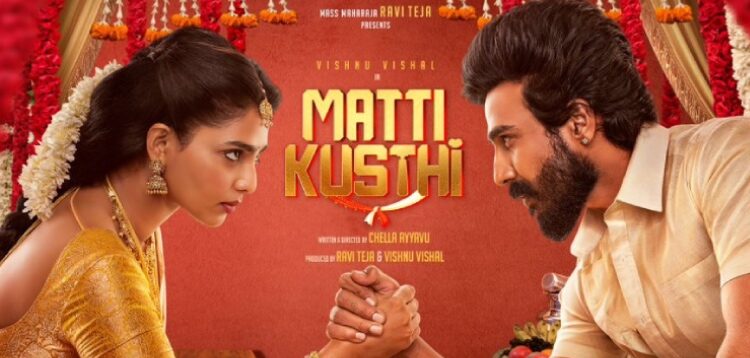 Plus: In creating a comedy and fun-laced narrative to establish the context of the film, the director Chella Ayavu has managed to sustain audience's attention throughout the film – more so in the first half. This is a message-oriented film, giving gyan on a topic, which if it is through a film – that film usually gets slotted into a non-massy, not so popular women-oriented film genre.
The major plus of the film is that it is modelled as a through and through masala film with all the boxes ticked for a mainstream entertainer, and yet breaks the stereotype where its only the hero that gets to be the dominant power in the equation. There is no way any other actors, leave alone the female lead gets to do any heroic act.
'Matti Kusthi' not just talks of breaking stereotypes – it breaks the stereotype in film making in the most entertaining way. It is a fun – ride. Vishnu Vishal fits into the role amazingly well. It needs a super confident actor to do such a role. Aishwarya is riding on the high tide. Movie after movie she is peeling new layers to reveal the sensitive actor that she is. She caters to a bunch of 'Whistle Podu' moments.
Minus:  The second half while it continues to engage falters at places, with way too predictable scenes and reactions taking away the impact. And, that puts breaks on the so far seamless narrative. A few important scenes in the second half could have been scripted better.
Review: The film is an out and out entertainer catering to the front benchers unabashedly – which will successfully take it through the box office.
Cast & Crew: