Classical dancer Sathvika Ranganathan presented a Bharatanatyam recital on the first day of the three-day annual dance festival conducted by South Indian Cultural Association, Hyderabad.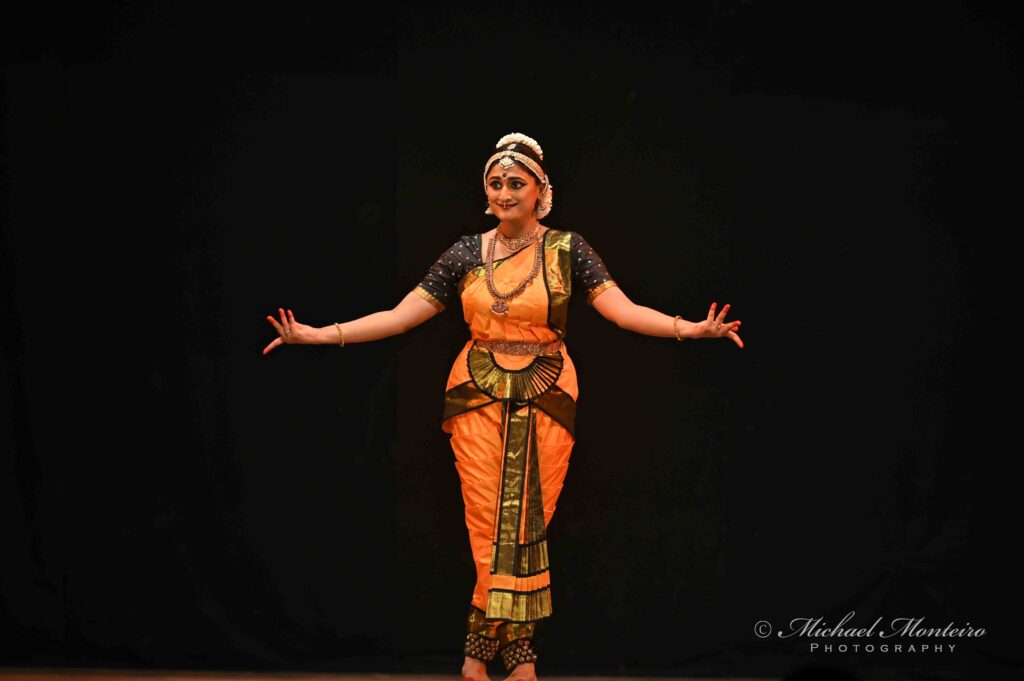 She opened the evening with a traditional Mallari, in ragam Gambheeranaattai set to Khanda jati Ata talam followed by Gajananam, a shloka in praise of Lord Ganesha. She then presented the Varnam, Sakhiye nee solladi in ragam Kalyani where the nayika requests her friend to convey her message of love to Lord Krishna. In the varnam she says, 'I cannot bear the pangs of separation from my beloved Krishna – He, who is the naughty, and the elusive – the one who vanquished the great serpent Kaaliya'.
She then presented a Javali, Appaduru in ragam Khamas followed by a Tulsidas Bhajan, Tumaka Chalatha in praise of little Rama in ragam Gara. She concluded her performance with a Tillana in ragam Chandrakauns set to Adi talam.
Supporting her on a live orchestra were Uma Sathyanarayanan on the nattuvangam, Srikanth Gopalakrishnan on Vocal, Jagadeesh Janardhanan on Mridangam and Kolanka Sai Kumar on the violin.
Returning to performance after Covid, she says, "I am grateful for SICA for the opportunity and for hosting a physical festival after two years. The energy of a live performance is an experience that I thoroughly enjoyed with this performance".