Gaurang's Kitchen, the 100% Indian vegetarian restaurant, celebrated its first anniversary on April 3rd, 2023. The restaurant has been serving authentic vegetarian dishes – over 500 varieties that are prepared using traditional methods and ingredients, which have been passed down through generations. One of the standout features of Kitchen is their use of traditional methods and ingredients in their dishes. Their menu includes a variety of dishes that are inspired by regional cuisines, such as the Rajasthani dal baati churma, a dish from the desert state of Rajasthan made with lentils, wheat balls, and a sweet crumble. Another regional specialty is the undhiyu, a mixed vegetable curry that is traditionally cooked in an earthen pot and is a specialty of Gujarat.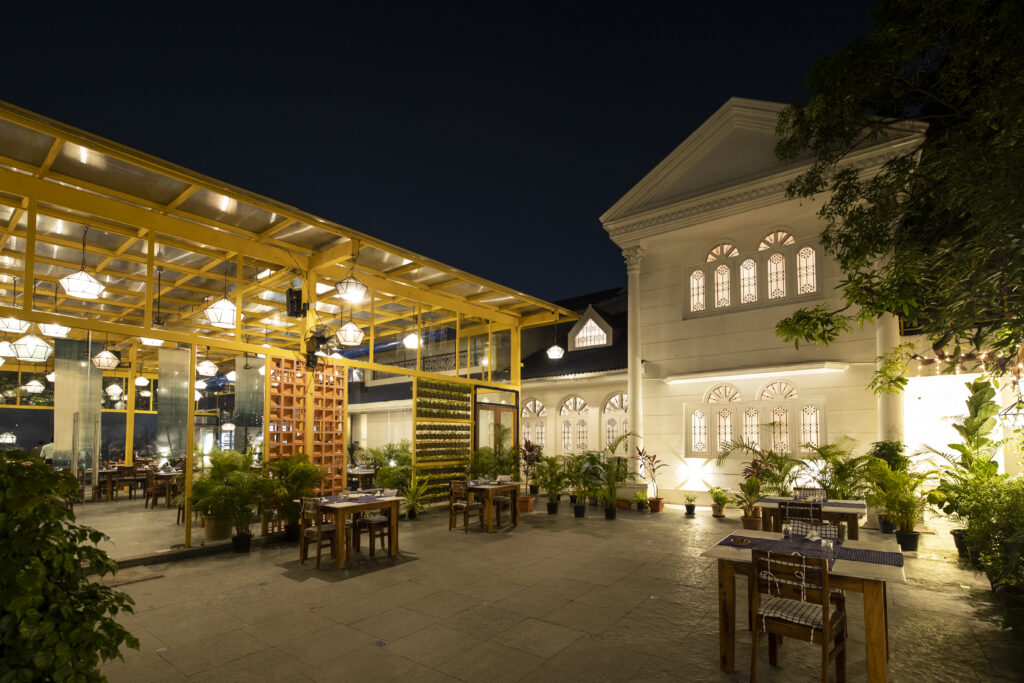 To celebrate the first anniversary, the vegetarian restaurant introduced a range of new dishes including 16 new starters that are inspired by regional cuisines that have been forgotten over the years. These dishes will take diners on a culinary journey through India, from the coastal to the mountain regions. The restaurant also announced its plans for expansion to bring the authentic taste of Indian vegetarian cuisine to a wider audience.
The anniversary menu includeds some of the signature dishes of Gaurang's Kitchen, such as the Maharashtra poha Patti samosa, tandoori paneer calzone, and crispy creamy cheesy pockets. The restaurant is also introducing some new dishes, such as the pop corn paneer, cucumber uttapam, and tandoori stuffed chaap.
For those looking for healthier options, there were Lauki idli and Spinach/beetroot wrap in the menu. The appetizers included tandoori fruit chaat, Balochi aloo, and Bajri crackers with chana dal dip.
The menu also features some international favorites, such as the hummus stuffed falafel and the crispy paneer makhani disc. The Kitchen has not forgotten the street food lovers and has included the Pav bhaji cones and Kala khatta Pani Puri in the menu.
"We are thrilled to see the positive response we have received in the past year and we are excited to continue serving our guests with the same passion and dedication," said Gaurang's Kitchen's founder, Gaurang Shah, who is widely acknowledged for Indian Textile and Jamdani Weave Transformation. "We believe that there is so much more to Indian vegetarian cuisine than just the usual dishes that are popular. Our aim is to revive forgotten recipes and bring them to the forefront so that our guests can experience the true diversity of Indian cuisine." he added.
The expansion plans of Kitchen are also exciting news for food lovers who are looking to experience authentic Indian vegetarian cuisine to a wider audience. Gaurang said, "Our aim is to make authentic Indian vegetarian cuisine accessible to more people and we believe that opening new branches is the best way to do that."