Following up on the success of Pashmina, Nidhi Chanani delivers another story about family and friendship, tinged with magical realism-this time featuring a time-travelling jukebox. The graphic novel 'Jukebox' is published by Harpercollins. 
 Book Blurb: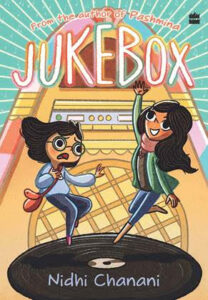 A mysterious jukebox, old vinyl records, and cryptic notes on music history are Shaheen's only clues to her father's abrupt disappearance. She looks to her cousin, Tannaz, who seems just as perplexed, before they both turn to the jukebox which starts glowing.
Suddenly, the girls are pulled from their era and transported to another time! Keyed to the music on the record, the Jukebox sends them through decade after decade of music history, from political marches to landmark concerts. But can they find Shaheen's dad before the music stops. This time-bending magical mystery tour invites readers to take the ride of their lives in this coming-of-age adventure.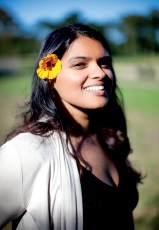 About the author
Nidhi Chanani was born in Kolkata, India, and raised in Southern California. She holds a degree in literature from the University of California, Santa Cruz. She creates illustrations that capture the love in everyday moments. In 2012, she was honoured at the White House as a Champion of Change for her art. Her illustrations are sold in boutiques along the West Coast, and she has worked with companies such as Disney and Hasbro. Nidhi lives in the San Francisco Bay area with her husband, daughter, and two cats.
More Details
Jukebox
Genre: Children's Book
Pages: 224
Price: Rs399
Buy on Amazon