Superstar Mahesh Babu's ambitious film 'Sarkaru Vaari Paata' is getting ready for release. Directed by blockbuster director Parasuram, the film is all set to release worldwide on May 12. Senior Editor Marthand K Venkatesh who is working on the film interacted with the media on this occasion. Here are some highlights of his interaction with the media.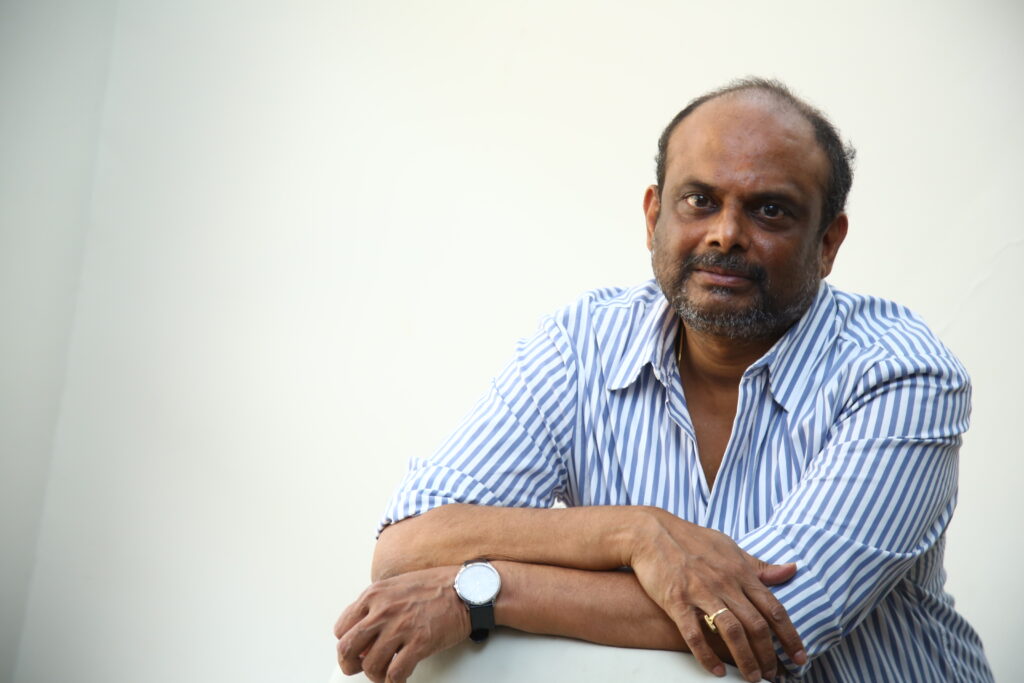 What excited you when Director Parasuram narrated this story?
Director Parasuram previously made family dramas and feel-good love stories. But 'Sarkaru Vaari Paata' has more high voltage mass elements. I have edited 'Geetha Govindam' and 'Pokiri'. SVP will be bigger than Pokiri, in terms of content and mass elements. You will have a good feel and everyone will connect to the message. Mahesh Babu looks more charming in this movie. Fans, families and the masses will love this movie. The first half is youthful and the second half is full of family emotion and action.
Why the comparison with Pokiri when there are more recent hits of Mahesh Babu?
Pokiri is a movie for which I worked as an editor. That's why I compared 'Sarkaru Vari paata' to 'Pokiri'. After watching the rushes, I said it will be much bigger than Pokiri. In the first half of the movie, the hero and heroine's track will make you laugh big time. In the second half, there will be comic element whenever they meet. I strongly predict that this will work out big time in the theaters. For Mahesh Babu fans, 'Sarkaru Vaari Paata' will be a big festival.
After watching the rushes, I said the film will be much bigger than Pokiri – Marthand K Venkatesh 
What is the contribution of producers to the visual grandeur?
For SVP, Mythri Movie Makers, GMB Entertainments, and 14 Reels Plus have come together. Production values are wonderful. They all aimed to make the film rich. There is no compromise anywhere in filmmaking. Their dedication to the cinema is commendable. It was a very good experience.
Parasuram is known for his class films. But SVP looks like complete mass entertainer.
It contains all the elements. We will like hero and heroine characters. We will connect more with the hero character. While editing, we do get a feel if the movie is a superhit. I connected to 'Sarkaru Vaari Paata' very much during the editing. The film is sure to be a blockbuster.
How many movies have you done so far?
I have done 450 films so far. With Mahesh Babu, I worked for 'Rajakumarudu', 'Takkari Donga', 'Pokiri', 'Seethamma Vaakitlo Sirimalle Chettu' and now, 'Sarkaru Vaari Paata'.
You have traveled with Parasuram for a long time. What changes have been observed in him then and now?
Parasuram is an excellent writer. He writes good dialogues. The hero and heroine characters are designed differently. Mahesh Babu's character will be excellent. We did not see such a character in recent times. There is a lot of fun in the hero characterization itself. I believe it will be a very big movie. Director Parasuram is very close to me. He narrated the story during Geetha Govindam itself. I told him it was awesome.
Portions of film being leaked has become more in recent times due to technology. What precautions are being taken on this?
We take only those whom we trust. We do not employ strangers at all. The reason for this is leakage. Initially there was a reel. Only printed reels should go out of the editing room and lab. But now the output goes out for everything. That's why we watermark date on everything.
What is your favorite movie of your career?
There is no such thing as a favorite. After watching some movies, we get a feel that, it would be good had we worked for the movie.
What is the role of the editor in making a film success?
If a director has a good relationship with the editor, it will be a very good film. The more arguments, the better the result.
What are your next projects?
Chiranjeevi's Godfather, Bhola Shankar and Samantha's Yashoda.