Sir Movie Review : Dhanush is the saving grace for this Venkat Atluri film that fights the right cause, but weak screenplay makes for an unconvincing narrative – which does not work in favour of the film on education mafia. The brave attempt falls short.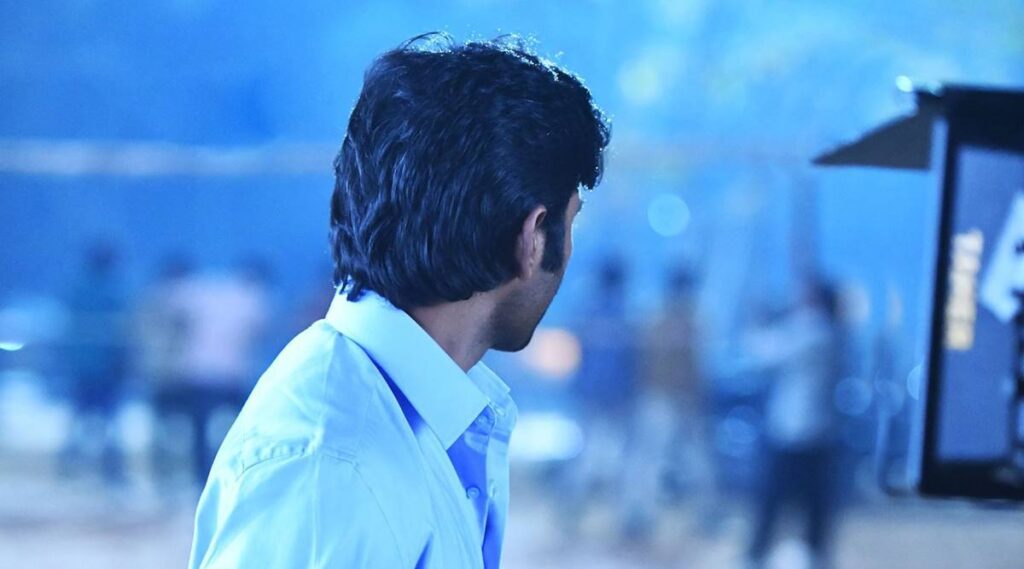 Sir is the story of a young Maths lecturer whose father, a driver, takes pride in the fact that the entire college calls him 'Sir'. He wants his son to help poor students to excel in their studies, since he couldnt afford to make his son an engineer. However, Balu is just a junior lecturer in Tripathi college, the kind you see in good number in corporate colleges, who do the less skilled jobs like invigilating for exams or monitor those long infamous extra study hours. How this young Master, whose simple ambition in life is to get promoted as Senior Lecturer transforms lives of students of a government college in a village. How he ensures they get to study and do their best in exams despite the villain and owner of the private college, Tripathi (Samuthirakani) poses challenges is what the story all about.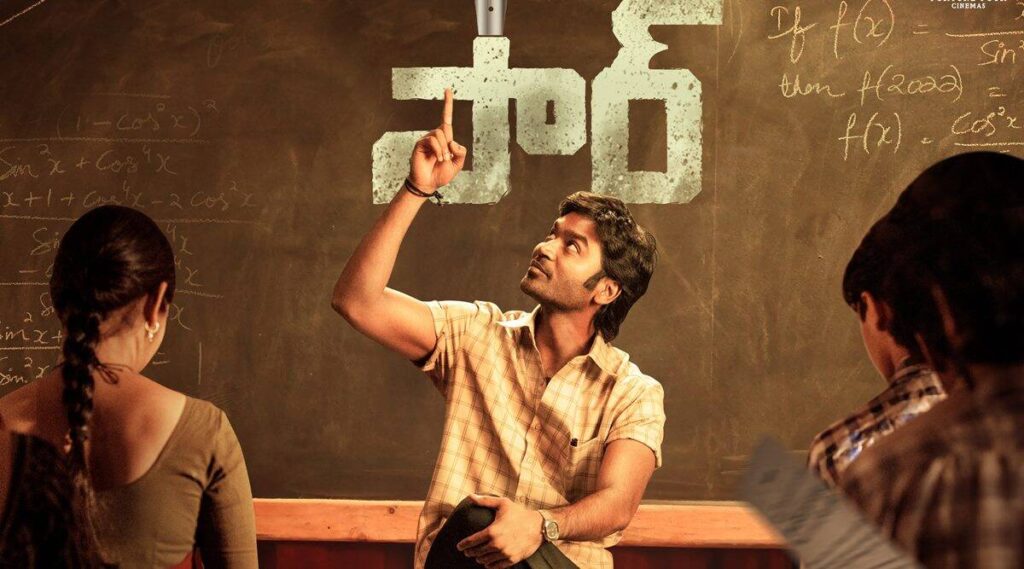 This Venu Atluri's film shows Dhanush in his much-loved character of a good Samaritan, an under dog with a kind heart, who stands up for the right, fights the villains, gets beaten up but emerges a winner. The only difference is that here he is fighting the education mafia. The kind we see all around us, so much that this problem is almost normalised. Like so many other exploitations around us we have started to think we cannot do anything but live with corporatisation of education that has made it impossible for middle class and lower middle-class people to acquire. Corporate colleges continue to increase fees in the name of preparing children for EAMCET & other competitive exams, buy lecturers and turn them into commercial vehicles of furthering their money-making goals, and slowly kill the government colleges and schools that are converting into profitable real estate. It is an all-India problem. Dhanush's Sir movie has shown this mafia in all its colours and shades. And, it has many revealing moments that gently nudge the audience towards thinking about this loot in the name of education.
However, the film maker in his eagerness to talk about this very important issue has somewhere compromised on the cinematic aspects which does not work in the film's favour. That said the film compels you to watch keenly, the credit of which goes to the charming screen presence of Dhanush. There are a bunch of scenes in the film that stand out for the dialogues and screenplay. However the film is sans  many high points that one would expect from it. While having Dhanush lead this film is a perfect ace, for no one else could have carried on with the storyline so convincingly – it feels like a great opportunity lost due to loosely crafted story in addition to some unconvincing storytelling.
Samyukta Menon plays the sincere Botany lecturer who falls in love with Balu and helps him in his mission. The film produced by Sithara Entertainment has the heart in the right place, and that doesn't help.
Background score by GV Prakash is a plus, and the song 'Master" is the highlight.
Sir Movie Review by Rajeshwari Kalyanam
CAST : Dhanush, Samyuktha Menon,Sai Kumar,Tanikella Bharani,Samuthirakani,Thotapalli Madhu, Narra Srinivas, Pammi Sai, Hyper Aadhi, Shara, Aadukalam Naren, Ilavarasu,Motta Rajendran,Hareesh Peradi,Praveena etc
CREW:
Presenter: Srikara Studios Banners: Sithara Entertainments – Fortune Four Cinemas
Written & Directed By : Venky Atluri
Producers: Naga Vamsi S – Sai Soujanya
Action Choreographer – Venkat
Music: G. V. Prakash Kumar
DOP: J Yuvraj
Editor: Navin Nooli
Production Designer: Avinash Kolla
PRO: Lakshmi Venugopal
Audio On: Aditya Music