Sita Ramam music director Vishal ChandraShekhar shared his experiences of working with director Hanu Raghavapudi, Late Sirivennela garu while composing for the film 
Good Writing Gives Me Strength and Inspiration, says Vishal Chandra Shekhar, the music director, who is delighted to narrate the composing session he had with the legend Sirivennela Sitarama Sastry while working on Sita Ramam music.
"Lyricists were quite a part of the composing process. Even Sirivennela garu graced the composing session during the making of 'Kanunna Kalyanam'. He would talk about Alankaras in Telugu, Tamil, Sanskrit and even Hindi.  He would discuss different lyrics for same tune, and different tunes for same lyrics," the music director of Hanu Raghavapudi's 'Sita Ramam' shares.
"While I understand the basic words, which are many times similar in different languages, I do make an effort to understand the meaning of the lyrics to get the feel right. For example, there is a line that says – 'Intha Bidiyam Identi Kothaga' where I have given a little expression of laughter to get the meaning right."
Until now three songs from the film have released and they have gained tremendous popularity in Telugu, Tamil and Malayalam. The film is musically rich and has nine songs, he adds.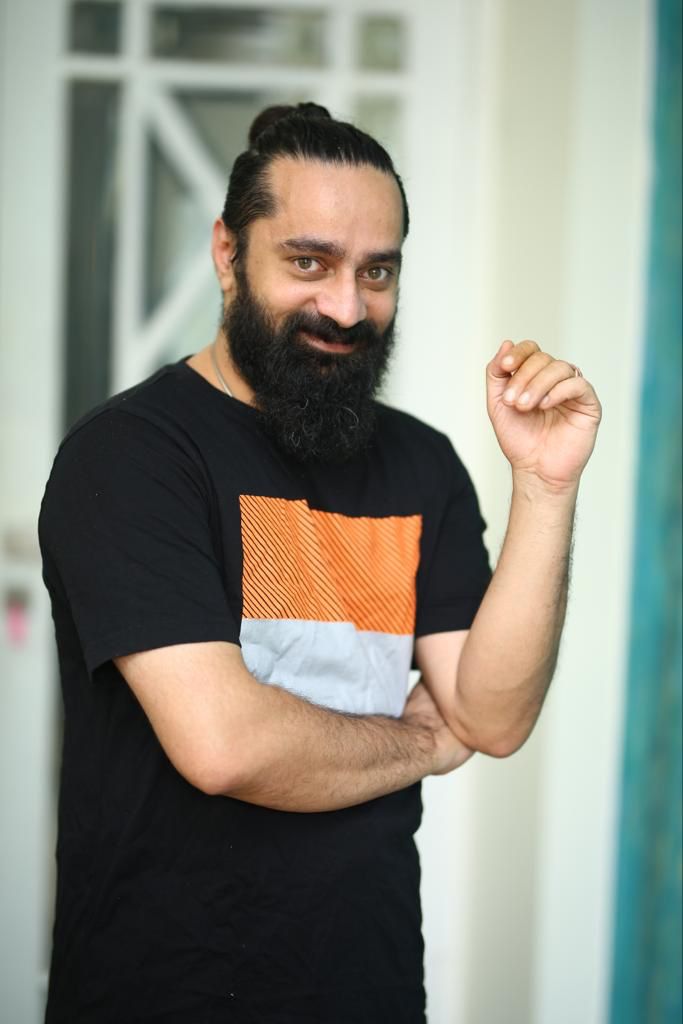 Vishal puts in 200 percent effort for every film he makes. He shares that he usually creates atleast 3-4 tracks for a song to suit different angles of the same situation. But for 'Sita Ramam' I had to give one tune and it was okayed"
As the film was made in three languages with different nativities, for some of the numbers, Vishal gave different tunes to suit the language and sensibilities. It was not one tune for all. "I went back to Telugu cinema between 60s and 80s to see what ragam they used and how that worked. I have used a lot of Carnatic ragas for the film."
And as he continues to work on the BGM, he says he has been working with 140 musicians including ones from Germany, US, France etc., "For example there is an instrument called Oud; Instead of using someone from India, who may play it the Indian way, I preferred to use Oud musician who was from the culture."
Vishal worked with Hanu in 'Padi Padi Leche Manasu', and they share a friendship that helps him interact better and share ideas.
"When I first met Hanu and he told me about Sita Raman, and narrated the song situations, I felt that the songs are all well placed, and writing was very strong. I got the inspiration from the writing."
"Good writing is my strength. More than the template songs I prefer writing for a strong story," adds Vishal Chandra Sekhar, who has read the script for the film before beginning to work on Sita Ramam music.
While I do give suggestion to the director if he is close to me, Hanu also gives suggestions. He was the one who suggested the chorus, which came out beautifully for 'Inthandam'.
"I told Hanu it would have been great to have a singer like SPB for the song, and he suggested SP Charan. It is team work. My wife helps me coordinate with the orchestra in Chennai and Kerala while I work from Hyderabad."
'Oh Sita' is very harmonious, he shares, about the third song that is released so far.
During the second half there is a haunting tune, a song which I s neither a romantic one, or a happy song or a sad song – it is gray area, and it was difficult to do, he relates.
"My favourites are yet to release," he states.