Teachers are the true unsung heroes of the world at large, moulding the minds of the future, the torch-bearers! The role of a teacher extends far beyond the confines of classrooms and exams, they are mentors, guides and inspirations. A true teacher is like a burning candle which consumes itself to light the way for others.
They hold the power to shape or break a person. They can not only guide their minds but also their character. Teachers are like second parents, imbuing values. It is their efforts that inspire an everlasting love for learning. And, the teachers are not always the ones you meet in colleges and schools, you can meet your Guru, who impacts you for life at every stage of your life, and for some it is their own experiences and self that they reach out to for guidance. On the occasion of Teachers Day, we learn from popular personalities of Hyderabad, who share with us their memorable experiences with their teachers as we celebrate the educators who touched our lives.
Pasumarthi Ramalinga Sastry, Kuchipudi Dance Guru
My Guru Sri Vedantam Parvateesam always told me, since you opted teaching. Always come down to the standards of your students and teach till they understand.
Learn from అ to హ forget అహం.
Ananda UVL, a writer, who is passionate about agriculture and classical arts.
"Gurus, in the truest sense, don't just teach a skill or a craft; they shape the core of one's being. Late Sri P R Balakrishnan, my Bharatanatyam Guru, was more than a dance instructor to me. He was an embodiment of values, principles, and life lessons. Each gesture, each rhythm, and every adavu he taught were imbibed with layers of wisdom and discipline.
His affectionate nature showed me that love and respect are the foundation of any deep relationship, but his strictness emphasized that excellence is borne of dedication and hard work. There's a distinctive charm in his style which was not just about the dance movements, but also about the way one carries oneself in the world – with grace, poise, and confidence.
Above all, his unyielding discipline was a testament to his belief that mastery over any art form is not just about talent, but persistence and consistent effort. The rigorous routines, the repetitive exercises, and the unending rehearsals were not just about perfecting a dance step, but a reminder that life's most valuable achievements come from perseverance and commitment.
Today, as I navigate through life's complexities, I carry with me the beauty of Bharatanatyam, alongside the ethos and values that my Guru Sri P R Balakrishnan instilled in me. They continue to shape my personality and guide my choices."
JD. Chakravarthy, actor, screenwriter, director.
"I got my first guru when I was born and the next and the last guru till I die. My 1st guru is my mother and
my 2nd guru is Sri Ramgopal Varma. 
My mother who gave me my world is my 1st guru. It's Sri. Ramgopal Varma who gave me to the world is my 2nd and last guru."
Asmita Marwa, fashion designer, rated one of the top 9 international designers by Vogue.
"I've never been drawn to a Guru. There's nobody out there who i can relate to and follow without questioning their purpose. I do admire and relate to some wisdom they preach but not everything. My inner voice and instinct are what I listen to. That is my Guru, Aham Brahmasmi"
Ananda Shankar, Bharatanatyam Dancer & Guru Founder Shankarananda Kalakshetra
I owe my everything to My Guru Rukmini Devi Arundale.
I remember meeting her as a eleven year old at Kalakshetra.. and was smitten to such an extent that I joined Kalakshetra immediately!
There under her benign watch i learnt not just Bharatanatyam but how to grow into a well rounded human !
And how art is not entertainment but life itself.
That insight has shaped me and guided me in every turn of my life.
It is this understanding that I try and share with my students now.. of surrendering to your art.. and making it one's core strength.
Ofcourse we all imbibed the aesthetics that she carried and imparted in every aspect.
We also learnt that grace in movement and dance must translate into grace in attitude and life..
Meaning grace from the inside , in attitudes towards others and in generosity of spirit
Jhilam Chattaraj, Poet and Academic
I have been taught by teachers from all across the country. I have learnt from them confidence, empathy, tolerance, kindness and above all the ability to believe in myself. I thank each and every one of them. I have also learnt that good teachers always keep learning and see teaching as a skill. Now, that I teach, I know how flexible and humble, teachers have to be. Post-pandemic, I feel there's an emotional gap between teachers and students. I am rarely able to connect with students, the way I used to; I guess we are seen primarily as service providers and not educators. We need to communicate more.
Priyanka Aelay, artist, known for expressing folk form as a unique expression.
"My guru was always and will be my father. One line that he said, which I can never forget that motivated me to become an artist was-
You can be an artist and become something else, but not be something else and then become an artist. Art comes first and the rest is behind!"
Chef Chalapathi Rao, Master Chef, Founder, Simply South.
"When teachers challenge their students with some difficult tasks to push their students to achieve the best. Knowingly that the student has the potential to deliver the task. At that point of time student might feel why the teacher knowingly does this to me. But later the student realises that, the teacher always knew the potential of the student and pushed him to achieve the best.
What I am today. Credit goes to Chef Ramanathan. He always challenged me to do things which I was scared of. He pushed me to achieve perfection by taunting me. Saying that you can never be a Chef. Hindsight now I feel I couldn't have achieved what I have if he never pushed me.
Manju Latha Kalanidhi, Journalist and Changemaker
Life has been my best teacher. I must say that I've been lucky to have a teacher who gave me ample time, heads-up and strength before she put me to tests. Some tests my teacher put me through have been tough and some easy, but I've aced them all. One lesson that my teacher taught me that I would never forget is: NO ONE'S COMING!!!
It means that you are on your own. You are your own charger, power bank, cheerleader, mentor, guru, coach, etc. As a Leo, being on my own and deriving strength from my internal pool, is aligned to the lessons my teacher has taught me. Dear teacher, dear life, dear zindagi, I love you. Happy Teacher's Day
Jaywant Naidu, Musician, Founder of Jaywant Guitar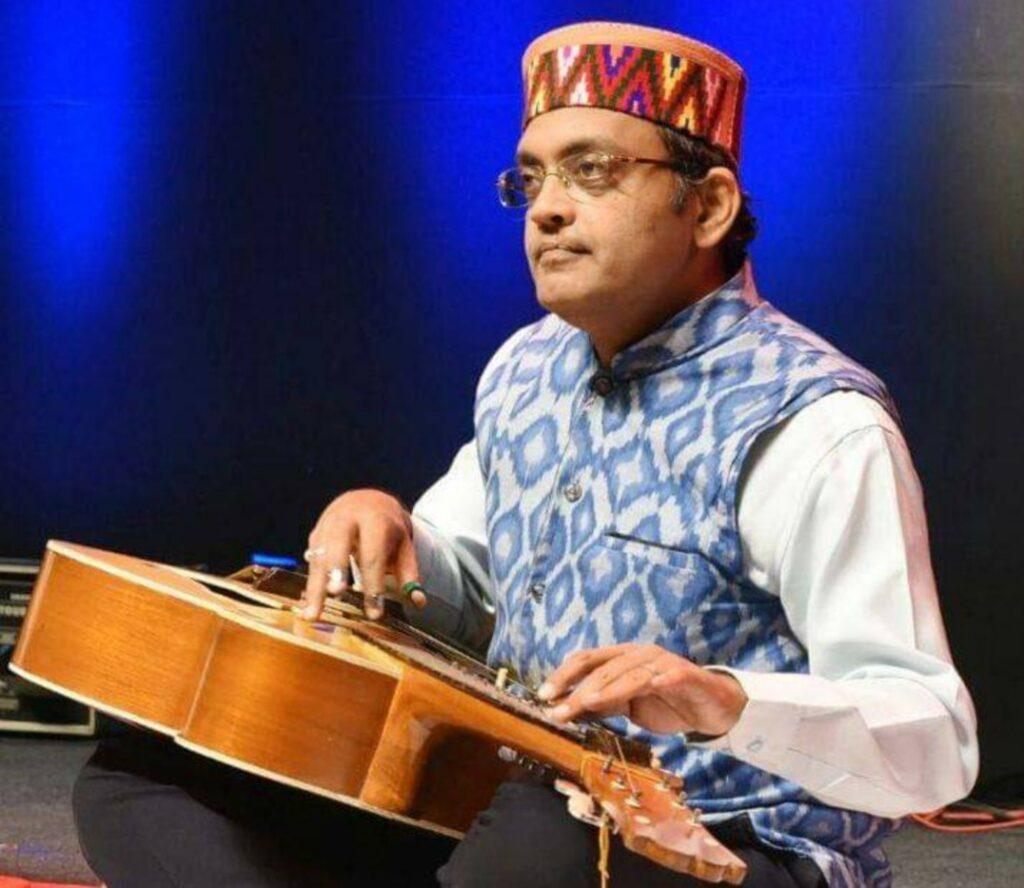 I think everytime I sat with my Guru's, it was always memorable. They never looked at the watch and poured out knowledge. I was lucky to get a bit of the ocean of knowledge they had.
Compiled by Rajeshwari Kalyanam & Sai Varshini. N.