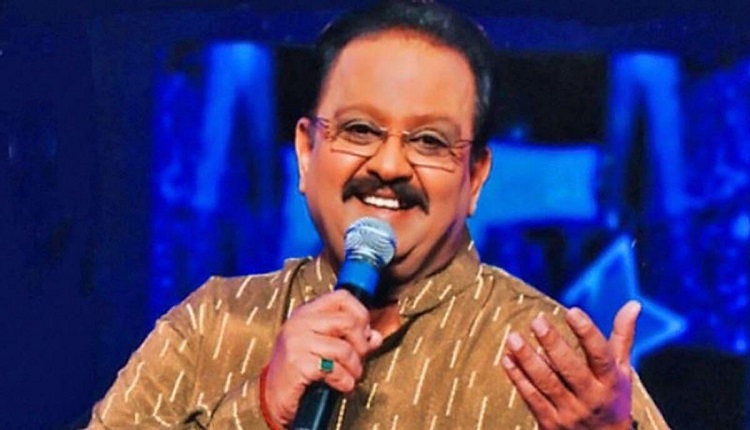 He was the timeless voice that resonated from the time of the gramophone to the smartphone . With the passing away of SP Balasubrahmanyam, the curtains are drawn on the era of stalwarts who completely dominated the industry. SPB's rise to the echelons of fame was stuff that dreams are made of. The virtually unknown student from a humble background discovered from a talent competition and riding the wave of success solely on talent is not an everyday occurrence. It is perhaps this rare feat that continues to generate controversy even after his death.
Aruna Ravikumar travels down memory lane to bring you vignettes from his memorable musical journey based on interview at the peak of his career.
Sripathi Panditharadhyula Balasubrahmanyam popularly known as SPB was not just an untrained singer who fostered the love of classical music in many youngsters through his brilliant rendering in the iconic film 'Shankarabharanam', but a multifaceted personality excelling in acting, music direction, dubbing, mimicry and as host of an exceptional music reality show. With a prodigious record of over 40,000 songs in 16 languages in a singing career spanning over five decades, the Padma Bhushan awardee and recipient of many national and international awards and accolades, left an inedible imprint on the musical firmament. The musician born in a traditional Telugu family was inspired by his father SP Sambamurthy, who was a Harikatha exponent and conducted the Thyagaraja utsavam at Nellore for over twenty years. A lover of Sahityam, SPB emphasized the importance of understanding lyrics in order to capture the essence of a song and also a stickler for correct pronunciation and context of each song. Discovering and nurturing several talented singers he was prone to giving advice not just on singing but wisdom for life. He laughingly described this tendency as his flair for talking overtaking that for singing.
The Beginning
SPB's entry as a playback singer was an unforgettable experience. His roommate and friend Murali enlisted his name without his knowledge as a participant in a music competition at the Madras Social and Cultural Club in which he participated rather reluctantly as he could not refuse his friend. The competition was held sometime in 1964 and had eminent judges like Susarla Dakshinamorthy, Ghantasala and Pendyala. SPB was the first participant and no sooner than he finished singing, he was approached by a short, fair man who asked him if he was interested in singing for films. "I thought it was a joke" SPB recalled stating that the person who approached him was none other than music director S.P. Kodandapani who later became his guru and mentor. However this offer took two years to materialize with Kodandapani coming to his college where he was pursuing AMIE and requesting him to appear for a song recording the next day. In the two years since the competition, he received much praise for his singing and several promises but none got him any concrete singing offer.
SPB's first recording at Vijaya Studios
Recording at the Vijaya studios was replete with adrenaline moments. SPB and his friend were waiting for the car that was to pick them up for the shoot at 2 in the afternoon. The car did not arrive and after waiting for more than two hours they decided to cycle down to the studio. As soon as they reached the studio the watchman refused to allow them inside as he didn't believe the story that a person singing for a film would arrive on a humble cycle. After pleading with the watchman to allow his friend to inform the director while he waited outside, he finally managed to get in. The music director shouted at the car driver for forgetting to pick up SPB and the song recording began. The song was for the film "Sri Sri Sri Maryada Ramanna" produced by actor Padmanabham and had noted singer P. Susheela sing along with three male singers P. B Srinivas, Raghuram and SPB. It was a Raga Malika (medley of different ragas) with SPB asked to sing in the Kalyani raga. In those days the recording was live and all musicians were at the studio. The song was "Raave Kavya Suma bala, Javarala".
SPB was about to sing when Padmanabham informed him that the song would be retained only if it appealed to all those present in the studio. In case they did not like his singing they would re-record his bit with the famous singer Ghantasala. Despite this last minute shocker SPB mustered courage and began singing. There was a stunned silence from the 45-member orchestra after SPB's singing was approved in a single take. The overwhelmed producer Padmanabham hugged him and reassured him that he had earned his place. Veena Ranga Rao, who was part of the orchestra and an eminent music director himself immediately signed him on for his second film song which was in Kannada. His very second song was in a different language and was offered even before the first film was released. There was no looking back now.
To be continued…