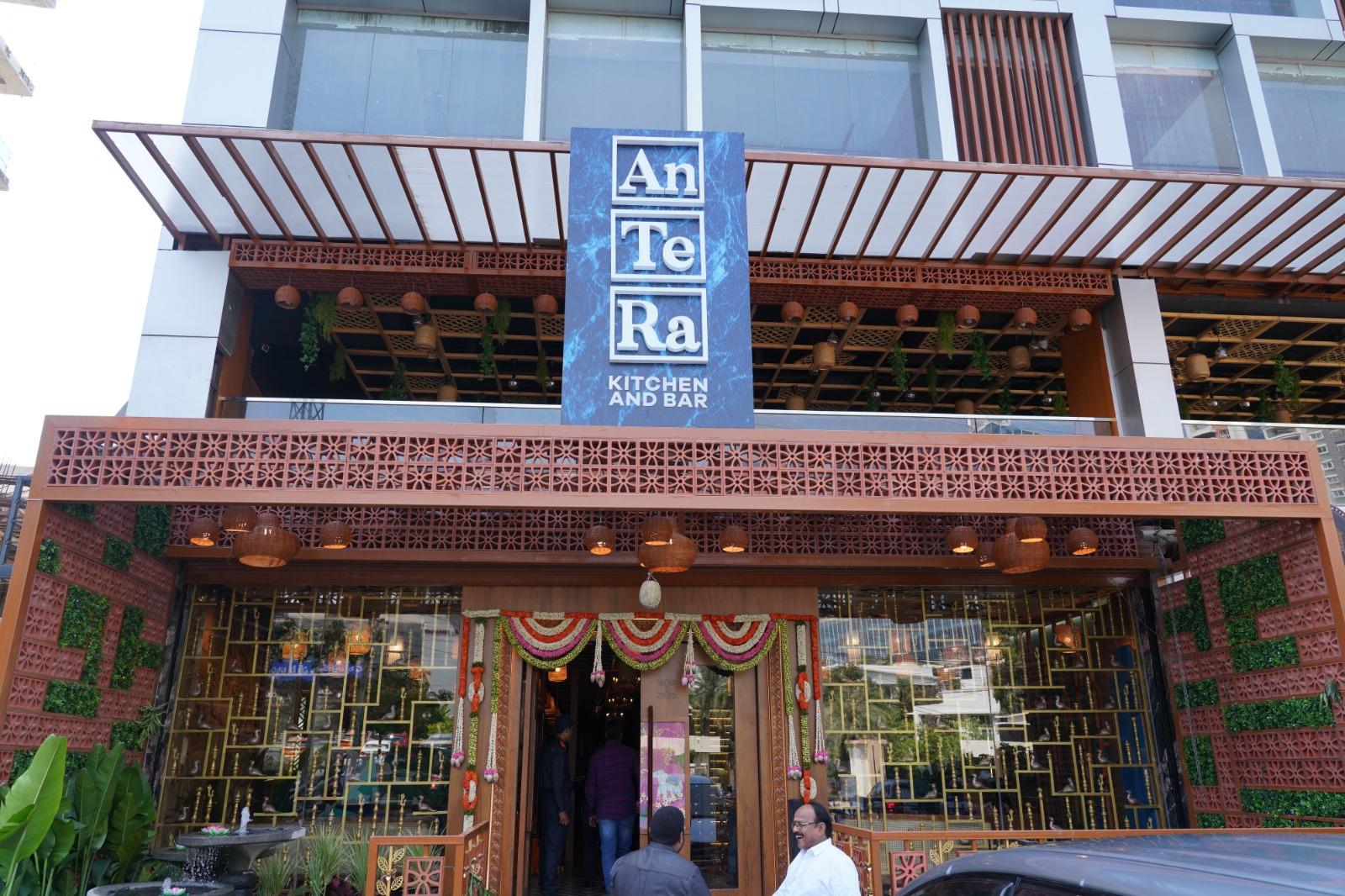 AnTeRa Kitchen & Bar-A Culinary Journey Through Telugu Heritage in Gachibowli
AnTeRa Kitchen & Bar unveiled a culinary extravaganza in Gachibowli, expanding its culinary footprint in Hyderabad. The event took place on October 25th, 2023, and it was graced by the presence of renowned Tollywood actor, Nikhil Siddhartha, who acted as the chief guest, adding a touch of glamour to this culinary celebration.
The launch event was a vibrant celebration of Telugu culture and culinary heritage, offering guests an authentic and memorable experience. The evening featured a red carpet welcome, sumptuous feasts, and an ambiance that resonated with the rich essence of the region. AnTeRa's partners, Ashish Reddy, Anurag Reddy, Anuhya Reddy, and Mrinal, were enthusiastic about introducing their new restaurant in Gachibowli. The name "AnTeRa" is derived from the amalgamation of Andhra, Telangana, and Rayalaseema recipes, reflecting their commitment to preserving the culinary heritage of these regions.
Nikhil Siddartha, a prominent Tollywood actor, expressed his excitement during the opening, saying, "I am delighted to be a part of the AnTeRa family and to inaugurate another branch. I have witnessed their remarkable growth in a very short span and wish the entire team of AnTeRa continued success and expansion in the years to come. AnTeRa is undoubtedly a go-to destination for food lovers, offering an extensive range of dishes from every corner of the Telugu states."
Ashish Reddy, one of the Partners of AnTeRa Kitchen & Bar, shared his enthusiasm, stating, "We were thrilled to bring the flavors of Telugu cuisine to Gachibowli. AnTeRa is not just a restaurant; it's a journey through the rich culinary heritage of three regions. We've carefully curated a menu that encompasses age-old recipes and time-honored delicacies, promising to take your taste buds on an unforgettable adventure."
Anurag Reddy, another Partner at AnTeRa, highlighted the importance of creating an inviting ambiance that authentically reflects the soul of Telugu traditions. He mentioned, "With meticulous attention to detail and a deep passion for our culinary roots, we designed a dining experience that was both modern and authentic."
Anuhya Reddy, Partner of AnTeRa Kitchen & Bar, emphasized the unique contribution of the restaurant to the culinary landscape of Gachibowli. She stated, "Gachibowli is a vibrant hub, and we believe our restaurant will add a distinctive dimension to the culinary scene here. We invite everyone to savor the heart and soul of Telugu cuisine with us."
Mrinal, a Partner at AnTeRa Kitchen & Bar, concluded the event by expressing the team's excitement. "The grand opening in Gachibowli marked another achievement for us. We were thrilled to share the flavors that define our heritage with our valued guests and were committed to delivering an unforgettable dining experience."
AnTeRa Kitchen & Bar in Gachibowli was poised to become a culinary landmark, offering patrons an opportunity to discover the intricate and mouth-watering flavors of Telugu cuisine. With its rich tapestry of tastes and a commitment to authenticity, it promised to be an extraordinary addition to the dining landscape of Hyderabad.