Artist Tom Wood displayed his body of work in one big exhibition, which was sort of a metaverse of different timelines of his art, form and expression, writes Sahithi Kalyanam 
One of the recent shows at the Portland Gallery was of the works of Yorkshire-based artist, Tom Wood that included all the paintings that were a part of one of his important patron's collections. The exhibition is an interesting showcase of his body of work, his journey with his form and self-expression.
It was a culmination of his older and latest works from his studio; sort of a metaverse of different timelines of art.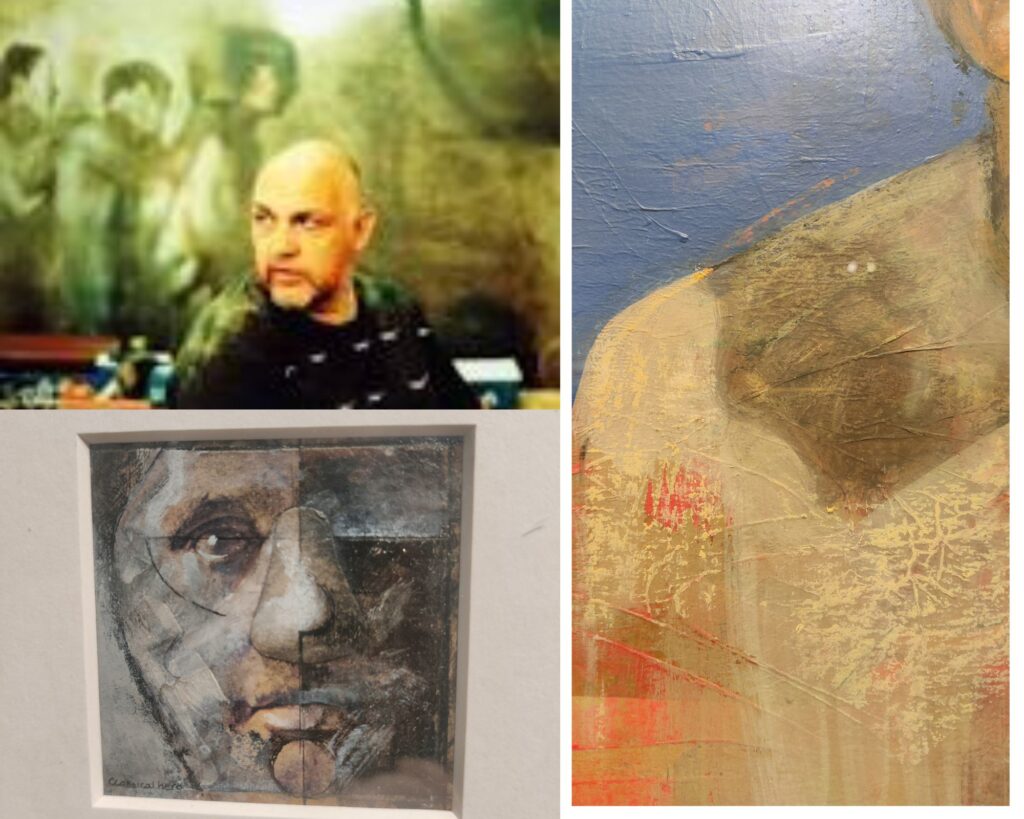 Wood's work deals with a lot of different ideas and things, I realised. It's also a display of various mediums at different points of the artists life. Because the exhibition contains such a large body of work, the use of chance or unpredictability in the creative process is evident. It can entail using random methods to generate elements of a work, such as selecting colours, shapes, or brushstrokes, or incorporating chance events into the overall structure of the pieces, and the colour palette appears to be quite unpredictable in some ways,
especially the subtle yet emphasised use of Neons.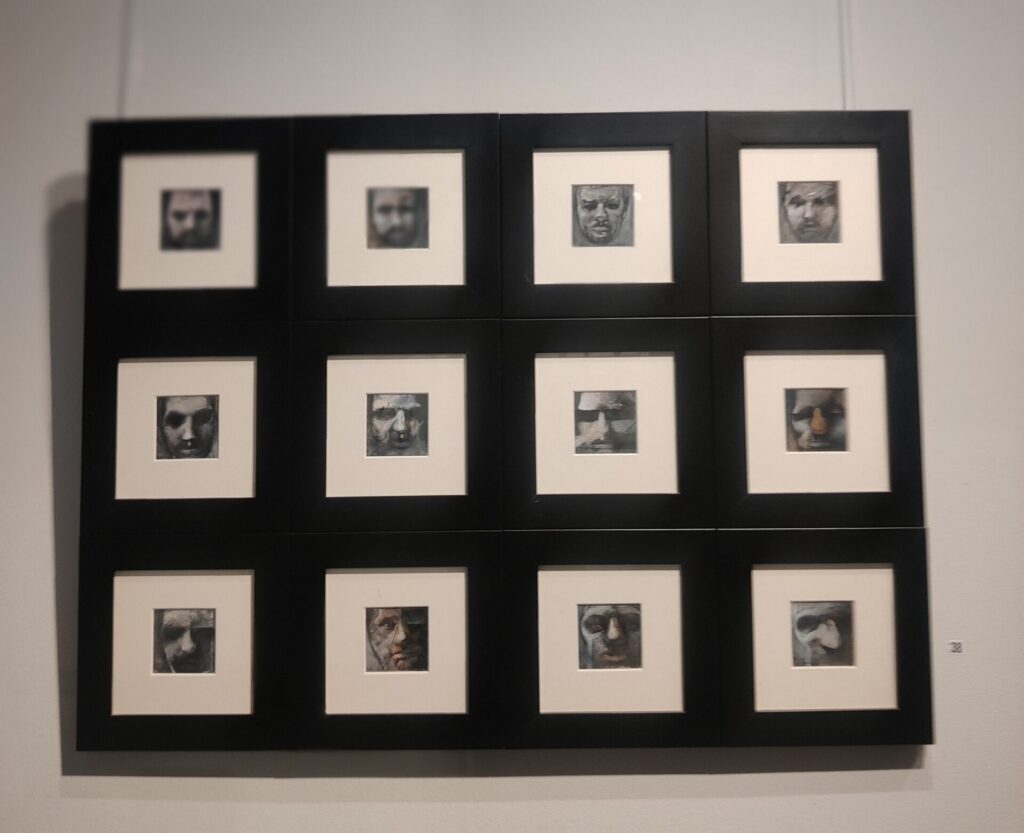 Starting with the one piece that interested me the most; it is the 'Self-Portrait Studies, 1980'. Artist Tom Wood has displayed several portraits in the exhibition, however, this one stands out to me.
Most of his portraits are depicted with an external object which is used metaphorically. These small self-portraits sort of look distressed in their tone, emphasised expression and flow in the lines. They are self-representative and look free from constraints of external expression.
Another work 'COTINUS IN CHINESE VASE, 2022', depicts a Chinese vase with Cotinus in it. It resembles a kind of dissimilarity between two objects interconnected and placed in the same frame. Both alienated from each other. When one thinks about vases, the mind immediately goes to flowers, pretty colourful and beautiful. The culmination of Cotinus and a very intricately designed vase is quite interesting to me.
Paintings of Professor Lord Robert Winston and Alan Bennett, both commissioned by the National Portrait Gallery in London, are among Tom Wood's several portrait commissions. Portraits for HRH Prince of Wales, Yale University, and Cambridge University are among the other prominent commissions, which were a part of this important exhibition that was on view till 17 February, 2023, at Portland Gallery, London.