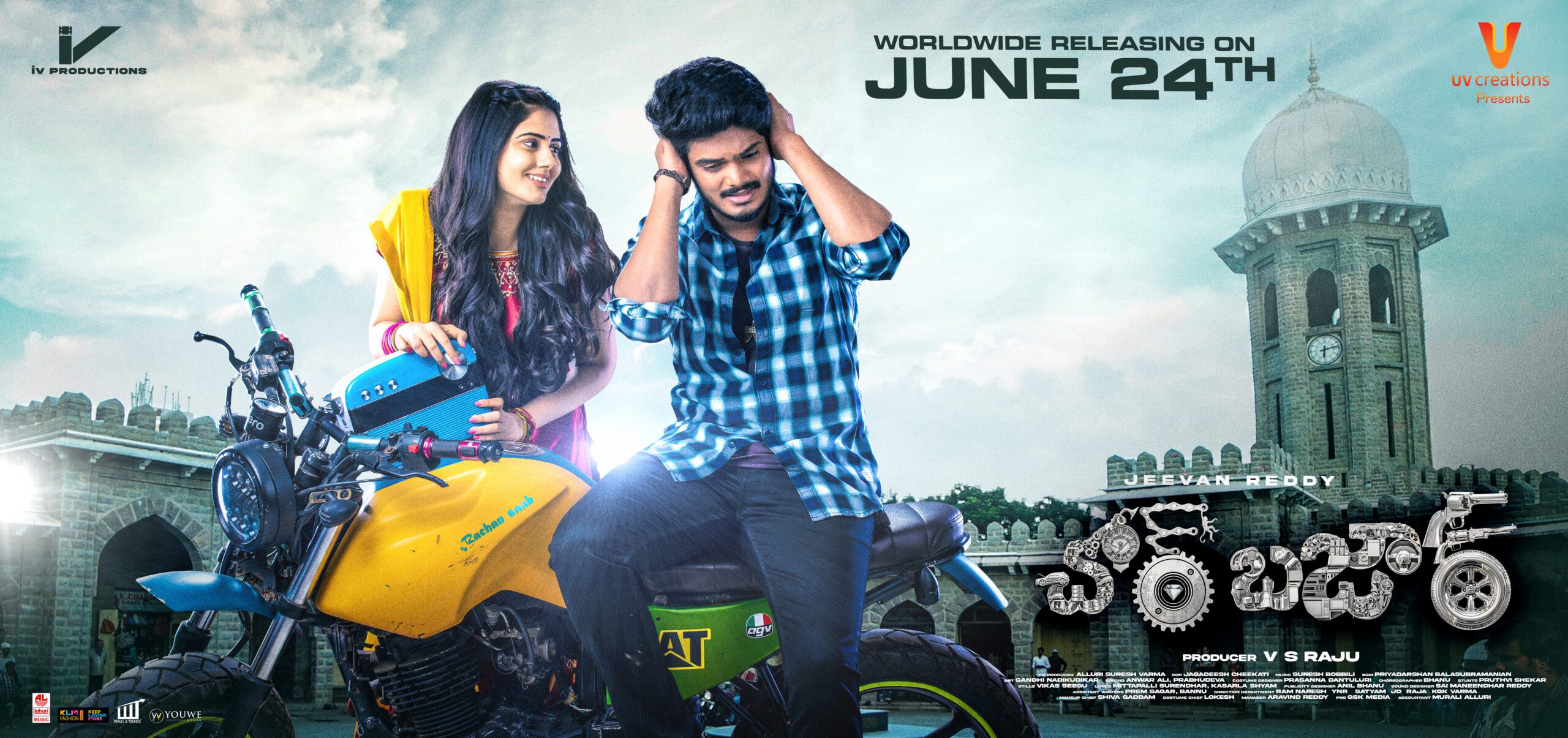 Akash Puri steps up his game with 'Chor Bazaar'. Directed by Jeevan Reddy who earlier made the successful biopic 'George Reddy' – the film – 'Chor Bazaar' will see Akash Puri in a dynamic character interestingly referred to as Bachchan Saab.
On his role
I found the character very interesting. Jeevan narrated the film for five hours and I decided to do it. Chor Bazaar means an area known for small thieves, but they too have their lives and stories. The film is about these lives. The hero steals tyres, and the money he uses to help others. Jeevan Reddy is known to elevate his hero characters well. I am hoping this movie will create a new image for me. I work with senior actor Archana garu in this film. I am quite happy about that. She gives me the name Bachchan in the film. Dad loved my name for the film.
On Jeevan Reddy 
I loved the action scenes composed by Master Prudhvi. The action scenes are quite stylish. The last 15 minutes of the climax turned out to be amazing. I enjoyed shooting for the film. Jeevan shoots long scenes at one go – sometimes from evening 6pm to 3 pm next morning. You will see a noew world in the film. Another highlight of the film is the role of the heroine. She is mute and cannot talk, yet that cannot discount her confidence and bravery. This girl plays a recorded tape whenever he she wants to say something.
I have taken up the film as I was confident of Jeevan Reddy. Dad just asked me to go ahead without fear. He watched the trailer and complimented on the look and said it looks grand.
Future Projects: 
I do like webseries. But films are my priority. I like audience to watch me on big screen.There are two more projects in the pipeline.