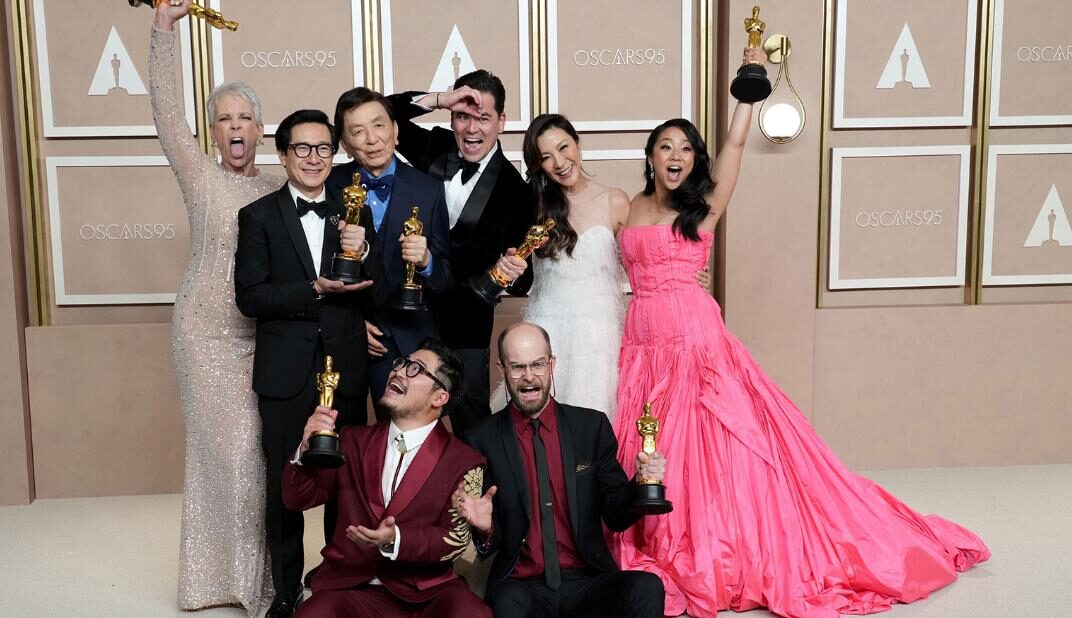 Everything Everywhere All At Once Review: With the many cinematic elements going in, and the narrative that's jumping from one universe to another – sometimes in a split second – Daniels Navigate the Screenplay effectively without compromising on entertainment, writes Rajeshwari Kalyanam
Everything Everywhere All At Once is about Evelyn who is first introduced as this laundromat owner with a daughter Joy with a girlfriend she doesn't approve of when her father (who is old and always complaining) is around, and husband Waymond, who is planning to divorce her but she doesn't know it yet. She is doing everything – caught between filing her taxes, running the failing laundromat and her house, and she is even planning a party for Chinese New Year. It is during the visit to IRS officer (Jamie Lee Curtis) she comes face to face with Alpha Waymond from another universe, and he makes her understand how she is needed to protect the parallel universes from a force that is trying to destroy everything.
Even as Evelyn moves from one universe to other, and with more characters walking in and out of the multiverses, the story continues to move ahead at a brisk pace, and the script too traverses between action, comedy, drama, limitless fantasy… And, you see Michelle Yeoh navigating the various universes with such ease and turns out to have special skills in some of these universes turning her into a superhero of sorts almost carries the film on her shoulders with of course, Ke Huy Quan. Ke in the role of her husband is no less brilliant as the man from another universe who takes her through it all – offering able support as they fight the villains (if you miss the martial arts movies, you will get your fair dose from the lead pair) – Jamie Lee Curtis, a tax collector, who is also the evil – Dierdre, and Jobu Tupaki (who is her daughter turned rough in the parallel universe & hence the complication).
And, somewhere along the comedy science fiction, it comes down to the relationship between the mother and daughter, and the latter's desire for her mother to see her as she is, and about all of us and how we go about our lives in circles…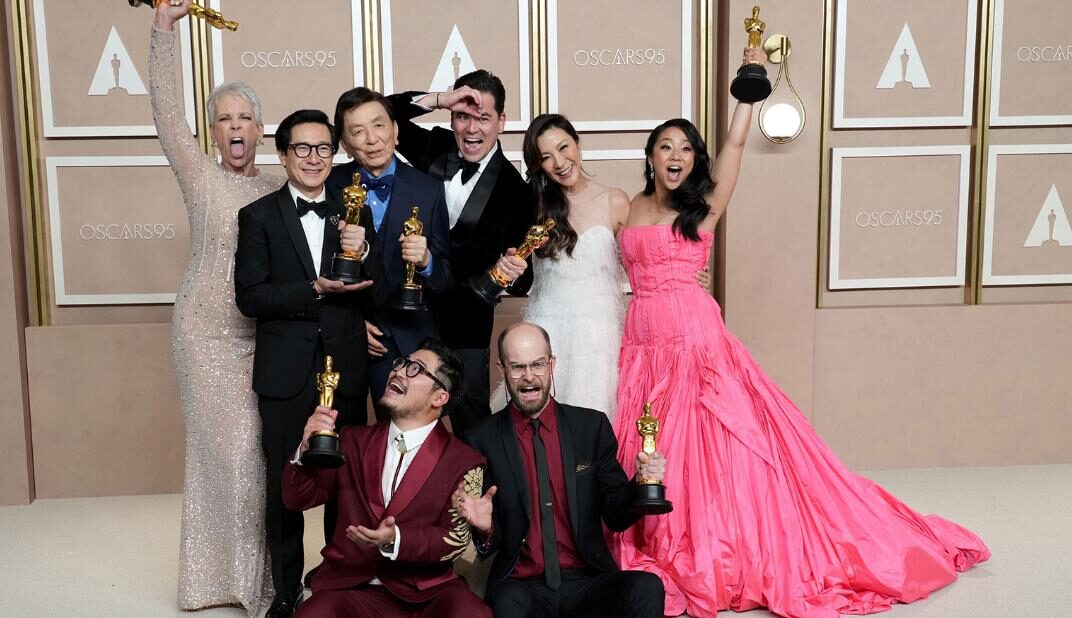 With the many cinematic elements going in, and the narrative that's jumping from one universe to another – sometimes in a split second – the film can go wrong in so many ways. Clever editing and clarity in screenplay make this superhero comedy of sorts very entertaining, emotionally engaging, and somehow all the fantastic makes so much sense in the real world. The music just flows with it all so well – This is Life and the rest by Son Lux.
Well deserving Oscar nominations & all the seven Oscar trophies that the team is happily taking home with them.
The film is available on SonyLiv…but if you can get to watch it in theatres first – that will be a memorable experience.