Halloween is a day that can surprise you, frighten you, thrill you, amuse you and send shivers up your spine! Often all at once! Halloween is a special day for all the fans of scares, and thrills, and of tricks and treats too.
Here's an extract from 'A Cookbook for Special Days Special People From Shivesh With Love' – a recipe for Ghost White Chocolate Truffles that's tasty and just right for Halloween
Shivesh Bhatia is a 26-year-old baker and digital content creator, who loves styling and photographing his cakes as much as he loves baking them. He is the author of two best-selling recipe books — Bake With Shivesh and Desserts For Every Mood.
This is Shivesh's first book for children with recipes of delicious desserts and dishes along with striking illustrations by Maitreyee Namjoshi, a visual artist and design mentor based in Delhi…'so captivating, you can almost feel the aroma waft out of the pages,' says Tina Narang, Publisher – Harpercollins Children's Books.
RECIPE – Ghost White Chocolate Truffles
Ingredients
1 cup fresh cream, room temperature
2 cups milk chocolate (chopped)
White chocolate (melted for coating)
Step 1. In a microwave-safe bowl, add the chopped milk chocolate and melt it in the microwave.
Step 2. Once melted, pour the room temperature cream over the melted chocolate and mix it well.
Step 3. Allow this mixture to rest in the fridge for at least 30-40 minutes until it becomes firm enough to roll into balls.
Step 4. Line a tray/plate with parchment paper.
Step 5. Roll even-sized balls and then dunk them into melted white chocolate.
Step 6. Use a fork to turn around the balls and make sure they are coated properly on all sides.
Step 7. Once coated, transfer these onto the tray/plate lined with parchment paper.
Step 8. Transfer the melted milk chocolate into a piping bag and cut a very small opening at the tip. Now pipe ghost eyes on the truffle balls.
Step 9. Allow this to rest in the fridge for another 15 minutes and your halloween truffles are ready!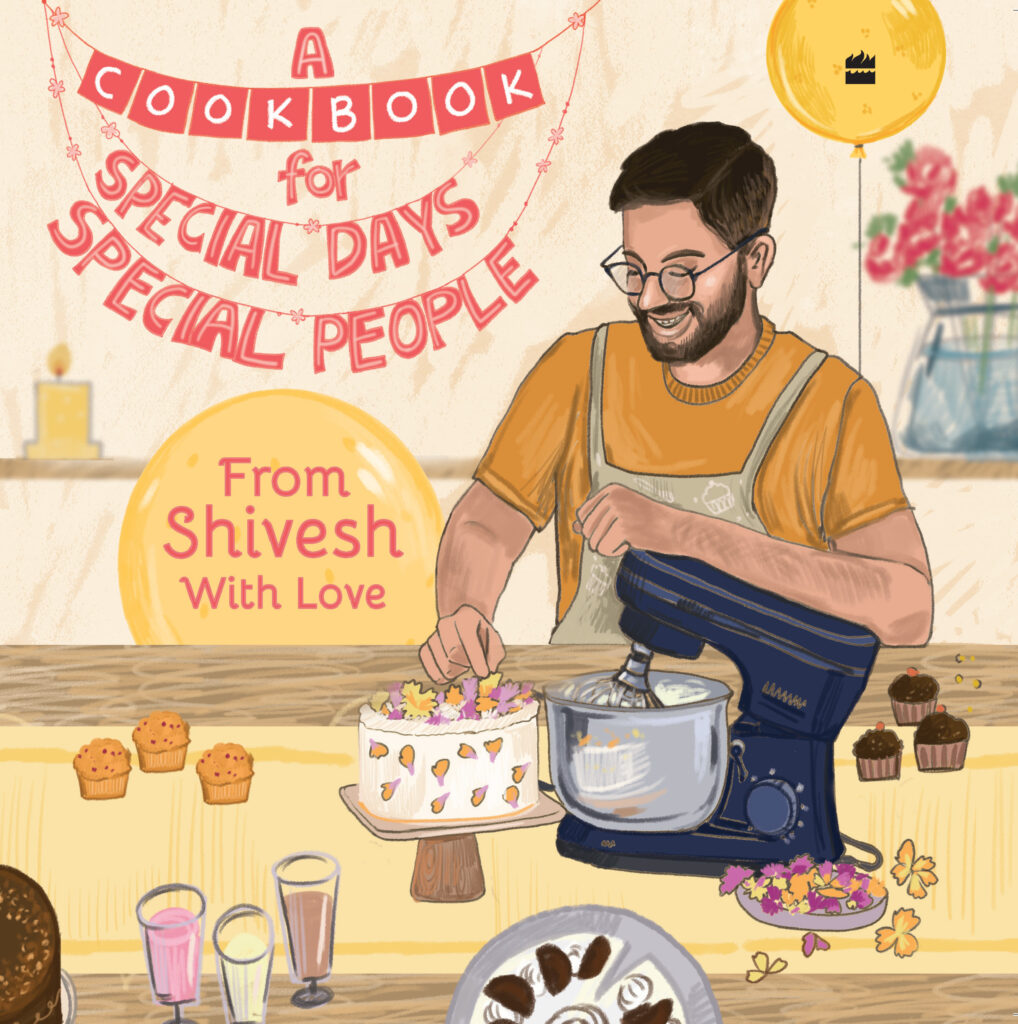 About the book
Say it with flowers, say it with gifts, say it with words or say it with 42 special dishes on 21 special days!
Join the creator of masterful desserts and dishes, Shivesh Bhatia, to celebrate all the wonderful relationships in your life and all the special days!
Whether it is a Cinnamon Roll in a Mug to make your mother feel special on Mother's Day or a Date Pudding to make your Dad feel good on Father's Day – there's so much here to celebrate! And there's more for the special days too … Mango Biscuit Pudding to celebrate Mango Day, Cherry Mint Sorbet for Vegan Day, Snowman Vanilla Milkshake for Christmas and much else!
Lots to bake, cook, eat, drink and enjoy.
So every time you want to tell the special people how special they are, or celebrate a special day in a special way, reach out for this delicious book of recipes and cook or bake something and make sure to stir in some love too!