The all-Telugu version Modern Love Hyderabad on Prime Video peppered with sights, sounds, the people, auto wallahs, the gallis, food and the innate humour works for most parts, barring a few misses here and there.
What is Modern Love without a drop or two of tears welling up in your eyes, without the heart filling up with unspoken emotions evoked by the characters, who fill the 40 minutes of each episode with heartening stories, which are but a slice of life.
Modern Love Hyderabad is finally here with Nagesh Kukunoor (three episodes), Uday Gurrala, Venkatesh Maha and Devika Bahudanam helming the six-episode series.
The first one in the series 'My Unlikely Pandemic Dream Partner' directed by Nagesh Kukukoor with Revathy and Nithya Menen in the lead is about this mother and daughter estranged as the latter marries a Shia and mother believes that leading a Sunni way of life is the only way to reach Jannat (heaven). They are at logger heads for six long years, before pandemic and lockdown force them to stay together. Amidst the cooking of wonderful Hyderabadi dishes and recollecting childhood memories, the duo re-discovers their love that they never lost. In addition to dealing with their emotion, Nagesh recreates the 'Hyderabad Blues' vibe by setting the story against typical Hyderabadi way of life, and a Muslim kitchen – the delights of which are largely still unknown to the world, barring the biryani and Haleem. It more or less sets the tone for the rest of the episodes, each in their own way reflecting more than a facet or two from the quintessentially Hyderabadi people, places and traditions – both modern and old world.
'Why Did She Leave Me There' by Nagesh Kukunoor features Suhasini Maniratnam and Naresh Agastya is one such story with Suhasini donning the role of an aged grandmother, impoverished, and working as maid to take care of her grandchildren. Naresh Agastya, who, after his impressive stint in 'Senapathi' plays the grown-up grandson. He is one good actor to watch out for. Back to the episode, you get to watch Suhasini in one of her best forms, displaying controlled emotions – just the right kind that touch your heart. You do not see the actor- you only see Gangamma and her love for her grandchild. The locations and the dialogues set the prefect tone for this tearjerking story of an orphan.
'Fuzzy, Purple and Full of Thorns' by Nagesh Kukunoor with Aadhi Pinisetty and Ritu Varma in the lead explores the relationship between a modern married couple, and it is again Nagesh's magic that brings to life the inner dilemmas, the sensitive issues that are left undiscussed but cannot be ignored between a couple, and how a married couple complicates their lives over what eventually proves to be a non-issue after all. The lead actors shine through this episode with ease.
'What Clown Wrote This Script' is directed by Uday Gurrala, who earlier directed the critically acclaimed 'Mail'. The episode features Abhijeet Duddala (Bigg Boss winner) and Malavika Nair. A producer planning to make an OTT show watches a standup comedian Vandana. She agrees to be lead actor for his show; how they begin to like each other, meet for work and end up in a relation, and how that gets complicated at work is the prime premise of this episode.
'About That Rustle in The Bushes' by Devika Bahudhanam with Ulka Gupta and Naresh explores the relationship between an over-possessive father and his daughter hoping to find the right man.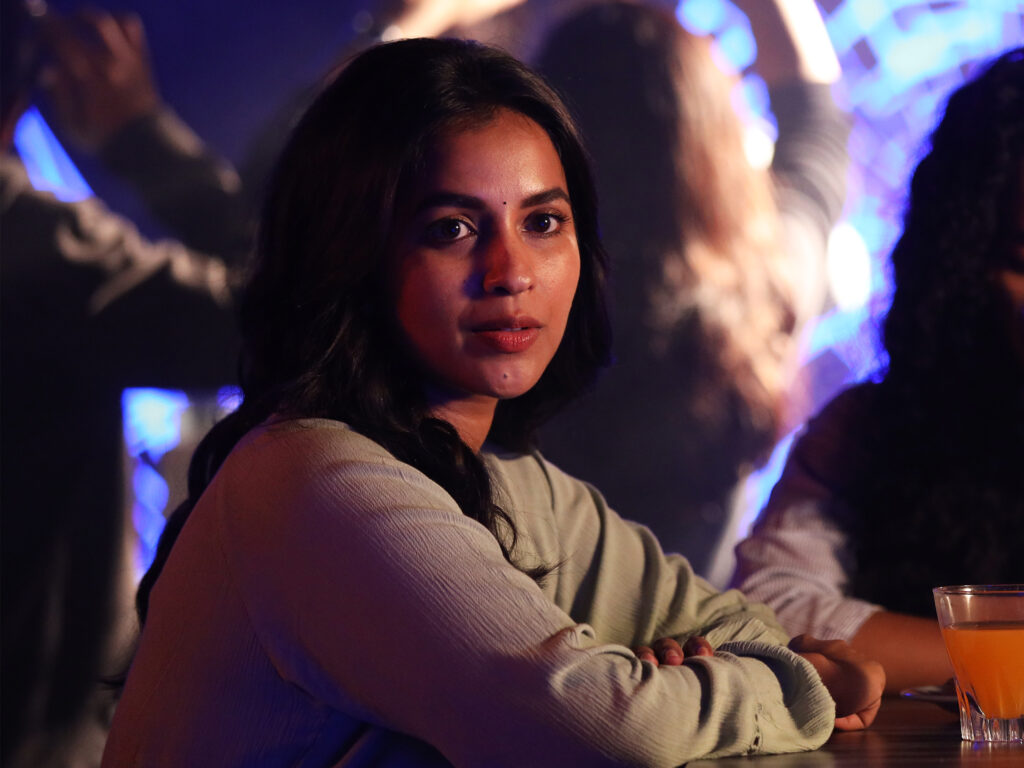 'Finding Your Penguin' directed by Venkatesh Maha with Komalee Prasad is about a girl's search for a soul mate. What strikes you in this episode is the unconventional narrative, and relatable feelings. Rag Mayur is seen in an interesting character, the kind you do end up seeing in real life and that and the other unsuccessful encounters do make you sympathise with Indu.
Barring a few clichéd – read predictable moments, and over simplification in parts – on the whole Modern Love Hyderabad is a good watch. For Hyderabadis, who have been lapping up Modern Love in every possible world language that has made so far – watching the episodes peppered with sights, sounds, the people, auto wallahs, the gallis, food and the innate humour of the pure hearts of Hyderabadis is definitely heartening.