There is a nice bunch of shows and films streaming on OTT this week. Here's a low down of a few selected ones, with Modern Love Hyderabad by far the most awaited. Kamal Hassan's Vikram and Nani's 'Ante Sundaraniki' will  be the chosen ones to watch this weekend.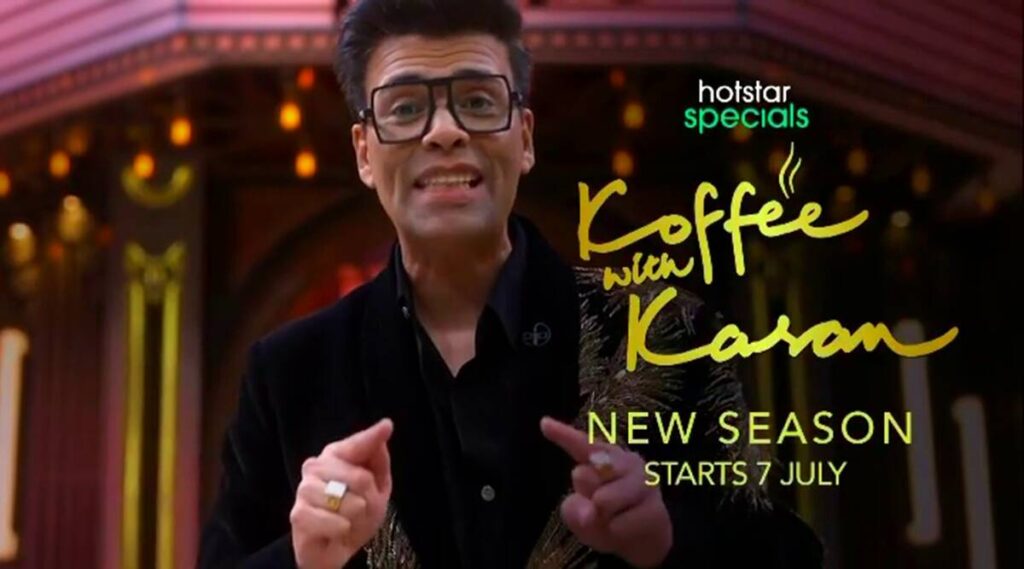 Koffee with Karan – Season 7: Karan Johar promotion said it all. This season according to him is going to be spicier, with more gossip and fun. And that is exactly what he delivered to his audience when he roped in Ranveer Singh and the newly wedded Alia Bhatt, with whom he managed to have create fun with no bounds, and there is great fodder from Alia Bhatt and Ranbir's wedding for the curious fans. If you are a Karan Johar fan, it appears like you have a hilarious fun ride in the waiting this season; if we go by the opening episode.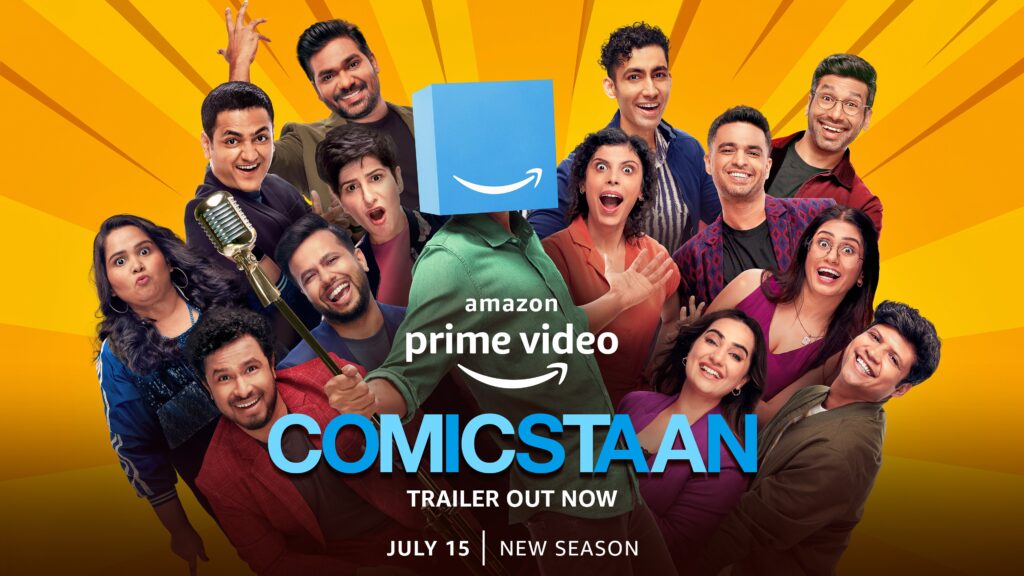 Comicstaan Season 3 on Prime Video has Zakir Khan, Neeti Palta, Kenny Sebastian and Sumukhi Suresh take the judge's seat, while Rahul Subramanian, Sapan Verma, Rohan Joshi, Prashasti Singh, Kannan Gill, Aadar Malik and Anu Menon will become the new mentors.
As the cult comedy series returns with eight episodes, the hunt for India's next best stand-up comedian will comprise a new format with host Kusha Kapila joining the series regular, Abish Mathew. Joining the judge's panel will be ace comedians Zakir Khan, Sumukhi Suresh, Neeti Palta and Kenny Sebastian.
Modern Love Hyderabad:
The Hyderabad edition of the widely loved and acclaimed international original anthology Modern Love Hyderabad, showcases six diverse stories exploring different facets and forms of love. Amazon Prime will start streaming the show on July 8. Inspired by the famous New York Times column, Modern Love Hyderabad beautifully brings together four prolific creative minds of Indian cinema – Nagesh Kukunoor, Venkatesh Maha, Uday Gurrala and Devika Bahudhanam. Produced by Elahe Hiptoola, the local edition of the world famous anthology includes 'My Unlikely Pandemic Dream Partner' directed by Nagesh Kukukoor with Revathy and Nithya Menen in the lead 'Fuzzy, Purple and Full of Thorns' by Nagesh Kukunoeer with Aadhi Pinisetty and Ritu Varma in the lead; 'What Clown Wrote This Script' directed by Uday Gurrala featuring Abhijeet Duddala and Malavika Nair; 'Why Did She Leave Me There' by Nagesh Kukunoor features Suhasini Maniratnam and Naresh Agastya; 'About That Rustle in The Bushes' by Devika Bahudhanam with Ulka Gupta and Naresh in the cast; and 'Finding Your Penguin' directed by Venkatesh Maha with Komalee Prasad. # Modernlovehyderabad
Ante Sundaraniki:
The fun-filled narrative, situational comedy and Nani at what he is calls as one of career's best roles of a not so ideal man, who marries a girl from a different religion; Ante Sundaraniki, the Nani and Nazriya starrer has been critics favourite in the comedy genre. The film also showcases the father and son relationship, and Naresh added his mark of humour to the scenes as the father adding to the entertainment quotient. Even while it continues to draw audiences to the theatres, it will be streamed on Netflix in Telugu, Tamil and Malayala.
Vikram:
The biggest hot of the month, Kamal Hassan;s Vikram makes its way to the OTTs. An action thriller where a clack ops team is out to nab murderers – in addition to having Kamal Hassan in the lead has a line up of stars including Vijay Sethupathy and Suriya will be streamed on Disney Hotstar.
Any film with Sapthagiri that streams on OTT is lapped up by the audience for its entertainment quotient. This week 'Gooduputhani' releases on Zee 5. The film has got good reviews and ratings (IMDB 8.8) when it released in December 2021, and the makers are quite sure the film will do well on OTT as well.
Few More Recommendations from Previous Weeks If you Haven't watched Them Yet:
Major:
Critically acclaimed by the masses and the critics, Adivi Sesh's 'Major' produced by Mahesh Babu ran successfully in theatres. The film is now on Netflix and is enjoying steady viewership from the time it started to stream. The other cast in the biopic film include Prakash Raj, Revathy as the parents of Major Sandeep Krishnan, the martyr hero of 26/11 Taj attack.
Virataparvam:
Venu Udugula's love story in the background of naxal movement has Sai Pallavi and Rana Daggubati in the lead roles. The actors, the screenplay and the love story of a unique kind from a different time is already on Netflix and the audience have been enjoying it from last week. Those who missed watch it – Virataparvam inspired by real story.
Suzhal:
A Malayalam web series available in multiple languages including Telugu brings together tradition, livelihood, social injustice and superstition as an intensely weaved story. With strong technical team bringing brilliance to beautiful performances of the actors involved, Suzhal translating into Vortex runs in the background of a local festival. Visuals and background score are a major plus to the narrative of this must watch web series.
Recce:
A thriller series on Zee5 that is being lauded for its gripping script to stand on its own amongst the biggies in the genre on OTT. With actors like Shiram, Siva Balaji, Dhanya Balakrishna the series instead of depending on top rung – chose to place its bet on the underdogs, and emerged successful.
9 Hours: Krish Jagarlamudi's story of an attempted bank heist gains an add-on character – thanks to the setting. Nine hours spread over nine episodes following a non-linear narrative showcasing parallel lives coming back each time to create thrill and an almost cliff hanger moment leading to the finale. The cast includes Ajay, Vinod Kumar, Madhu Shalini, Ankith Koyya, Preethi Anju Asrani, Tarakaratna, Shritej.