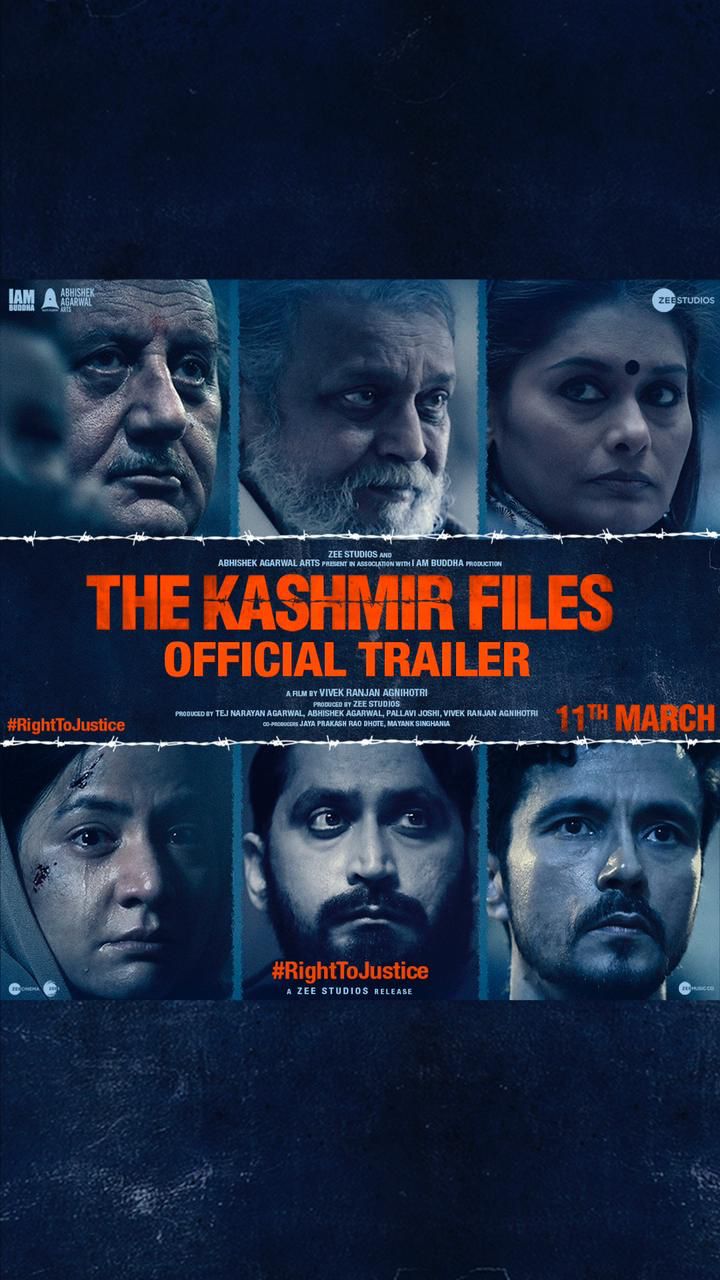 "The Kashmir Files" is one of the most awaited crazy films in India directed by the critically acclaimed and National award-winning director Vivek Agnihotri. Based on the first ever true story of the Kashmir Genocide, The Kashmir Files is a joint production venture of Abhishek Agarwal of Abhishek Agarwal Arts and Zee Studios.
Theatrical trailer of "The Kashmir Files" has been unveiled just a while ago and it brings out so many strong emotions. The trailer has power-packed dialogues that will give you goosebumps. National Award-winning actors Mithun Chakraborty, Anupam Kher and Pallavi Joshi appeared as retired divisional Commissioner of J&K, Kashmir Pandit and a college professor who is the supporter of Free Kashmir movement.
Giving the audience a glimpse of the terror, and horrific panic that prevailed in Kashmir during 90s, the trailer of 'The Kashmir Files' takes you on a rollercoaster of emotions that unfolded during the tragic incident. The intense, gut wrenching and brutally honest narrative keeps you on the edge of your seat.
Abhishek Agarwal Arts made the movie prestigiously and production looks grand. The production must be lauded for their guts to make this movie which tells the brutally honest story of the Kashmir Genocide.
Coming up as a periodic drama twisted around the actual events of article 370, "KASHMIR FILES" portrays the reasons for bringing it into the act back then and removing it recently.
The film will be releasing in theatres on 11th March, 2022.