Upasana's Babyshower Pictures on Social Media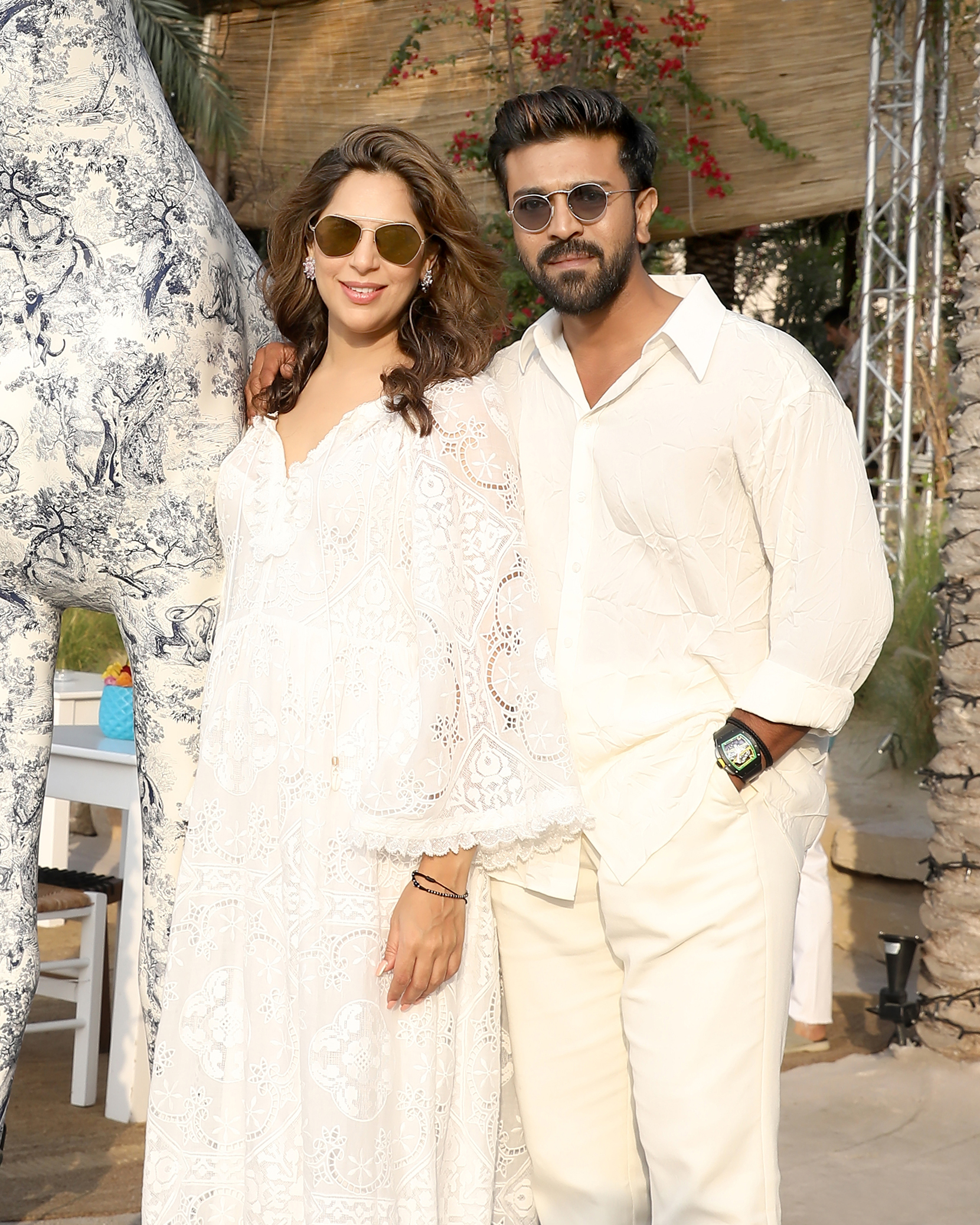 Upasana Kamineni Konidela, one of India's leading voices for philanthropy and corporate wellness, and her husband, global icon and actor Ram Charan, celebrated their baby shower in Dubai over the weekend. The intimate gathering was attended by close friends and family who flew in from around the world to celebrate the couple.
The star couple looked stunning in their understated yet chic ensembles. The joyous and unforgettable moment was hosted by Upasana's sisters, Anushpala Kamineni and Sindoori Reddy. Upasana's grandmother stole our hearts with her ultimate elegance.
Upasana shared special memories of the celebrations with her bestie, Ram Charan, on her Instagram.
Twitter Post
Our global star @AlwaysRamcharan and @upasanakonidela celebrate an intimate baby shower! We wish the mega powerful couple a happy and healthy time
#GlobalStarRamCharan #RamCharan #ManOfMassesRamCharan️ (Sic)