Krishna Vrinda Vihari Review – Naga Shourya with some help from Vennela Kishore and Rahul Ramakrishna shoulders on bravely to make this otherwise familiar theme watchable
A vegetarian Telugu boy from an orthodox family meets a meat eating Punjabi girl. He is a teetotaller and she enjoys her drink and party night. Just this contrast throws open possibilities for a compelling story line peppered with humour, conflict and some twists and turns. That we have seen this theme explored many times in Telugu cinema  definitely gives way to a sense of predictability, but if handled well can make for an entertaining film. This is not a theory. It has been proved before.
Krishna Vrinda Vihari falls into this category to the T. Led by one of the most dependable actors in Telugu cinema Naga Shourya and Shirley Setia as his love interest, this Anish R Krishna's romantic comedy manages to pull through the theme quite seamlessly, mostly!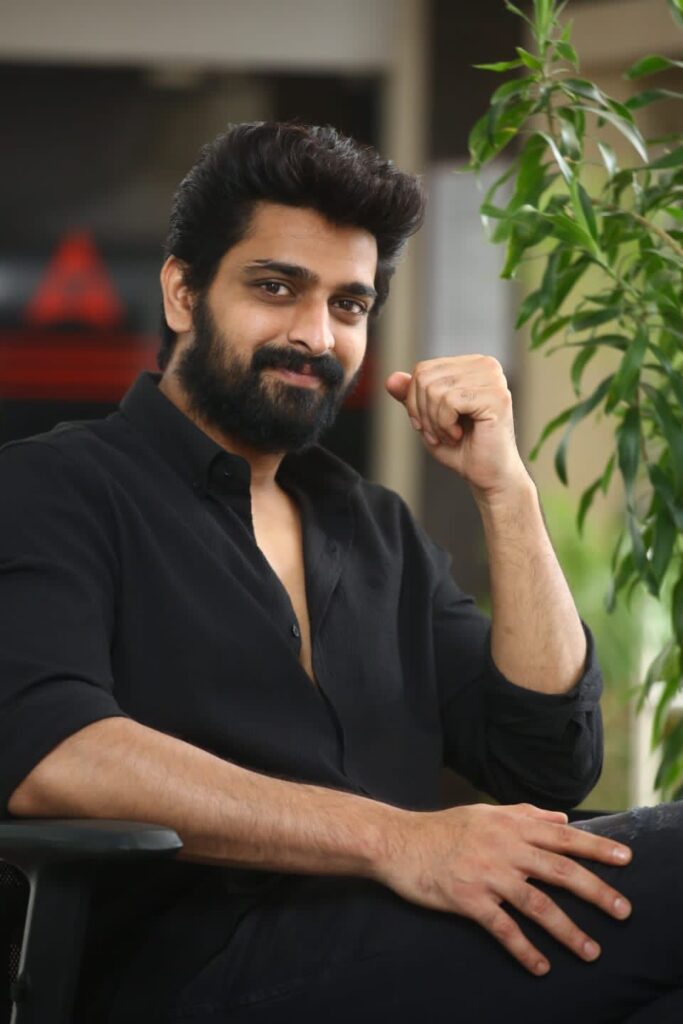 Krishna is from a village in West Godavari where he finds it difficult to find  girlfriend. His mother played by Radhika is much feared hence no girl dares to look at him. So, when he arrives in the city for a job, he is immediately looking out for girls hoping to find someone who will be interested in him. Instead he meets Vrinda. Its love at first sight. He knows she is the girl for him and tries to tell her that he loves her. Vrinda too likes him but she refuses his proposal. She has a reason. What is the reason and how Krishna still manages to marry her, and if all is well – where is the conflict. This is the plot that gets it's highs from the love story with all its good, sweet and bitter moments. As is the case with Anish and Shourya's films there is no dearth for humour, especially since you have Vennela Kishore and Rahul Ramakrishna  for the laughs. The comedy track is surely well written. And, perhaps its thanks to his Lakshya phase, he does get to flex his muscles in the action sequences and also flash his well toned body for a scene. Over all its a watchable fare, entertaining and fairly engaging. But here's the catch.
The fact that this film came too soon after Nani's Ante Sundaraniki will surely call for comparisons. How and why the film maker or the team failed to see the glaring similarity is any one's guess; the dhoti costume in one of the songs (don't ask which one) doesn't help.
What the movie misses out on is surely scope to explore the romantic angle and offer a nail biting climax. That said Naga Shourya is any day delightful to watch and he shoulders on bravely with some help. With a couple of good songs, the movie could have sailed through the box office with some numbers to boast of. Music by Mahati Swara Sagar is mostly forgettable except for the racy title number sung by Ram Miryala. Lastly – an ardent appeal to new film makers – we as Telugu film industry have come long way. And, it will serve us well to remember to leave clitches behind. The representation of the Punjabi and Brahmin families, especially the latter is classic case of clitche. Perhaps a little research and finesse would have been in good taste.
Verdict: Watchable!