Nithiin launched teaser of Santosh Sobhan, Faria Abdullah, Merlapaka Gandhi, Aamuktha Creations, Niharika Entertainment's Like Share & Subscribe.
Gandhi, the director is an expert in dealing hilarious entertainers and his next Like Share & Subscribe is also a fun-filled entertainer. However, the movie has crime elements as well. Young and promising hero Santosh Sobhan is playing the lead role in the movie. It is known that, Merlapaka Gandhi provided story and screenplay for Santosh's superhit Ek Mini Katha.
Hero Nithiin has launched teaser of the movie today. Santosh Sobhan wants to become a popular travel blogger who visits a beautiful place along with his friend and cameraman Nellore Sudarshan. Santosh meets a gorgeous girl Faria Abdullah in the journey and he tries to flirt with her. Without disclosing much details, the crime part of the movie is shown in the second half of the teaser.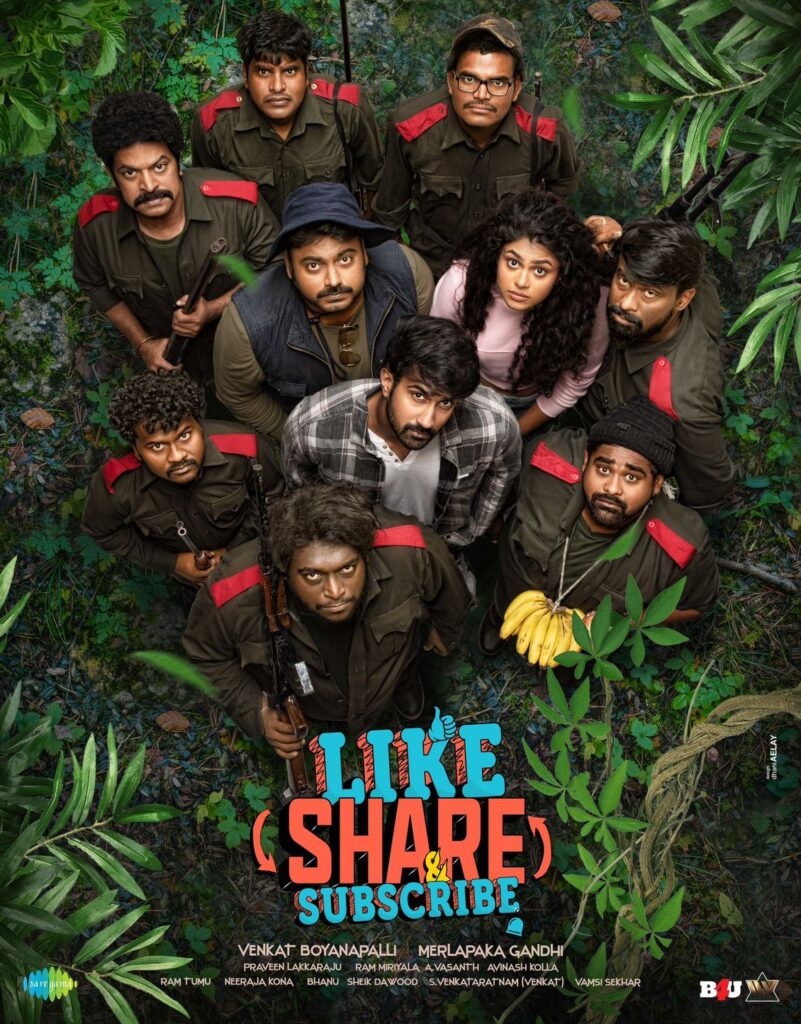 Director Merlapaka Gandhi
Crime and comedy are a very good combination and the teaser looks promising. Merlapaka Gandhi has picked a workable subject that has crime as well as comedy aspects, other than romance. It's observable through the teaser that the movie is being made with a unique story.
Appeared like a boy next door, Santosh Sobhan's comic timing is superb. Faria Abdullah looked beautiful in the teaser. Nellore Sudarshan's is a crucial character who travels along with Santosh. The chemistry between the duo is super funny. The thoroughly entertaining teaser has set good prospects on the movie.
Aamuktha Creations is producing the movie, in association with Venkat Boyanapalli's Niharika Entertainment that delivered the blockbuster Shyam Singha Roy. Praveen Lakkaraju has scored the music, while Vassant is the cinematographer. Avinash Kolla is the production designer.
The film will arrive in theatres in November, as the trailer confirms.
Cast: Santosh Sobhan, Faria Abdullah, Nellore Sudarshan
Technical Crew:
Writer, Director: Merlapaka Gandhi
Producer: Venkat Boyanapalli
Banners: Aamuktha Creations, Niharika Entertainment
Music: Praveen Lakkaraju
DOP: Vassant
Production Designer: Avinash Kolla
Executive Producer: Venkatarathnam (Venkat)
PRO: Vamsi-Shekar