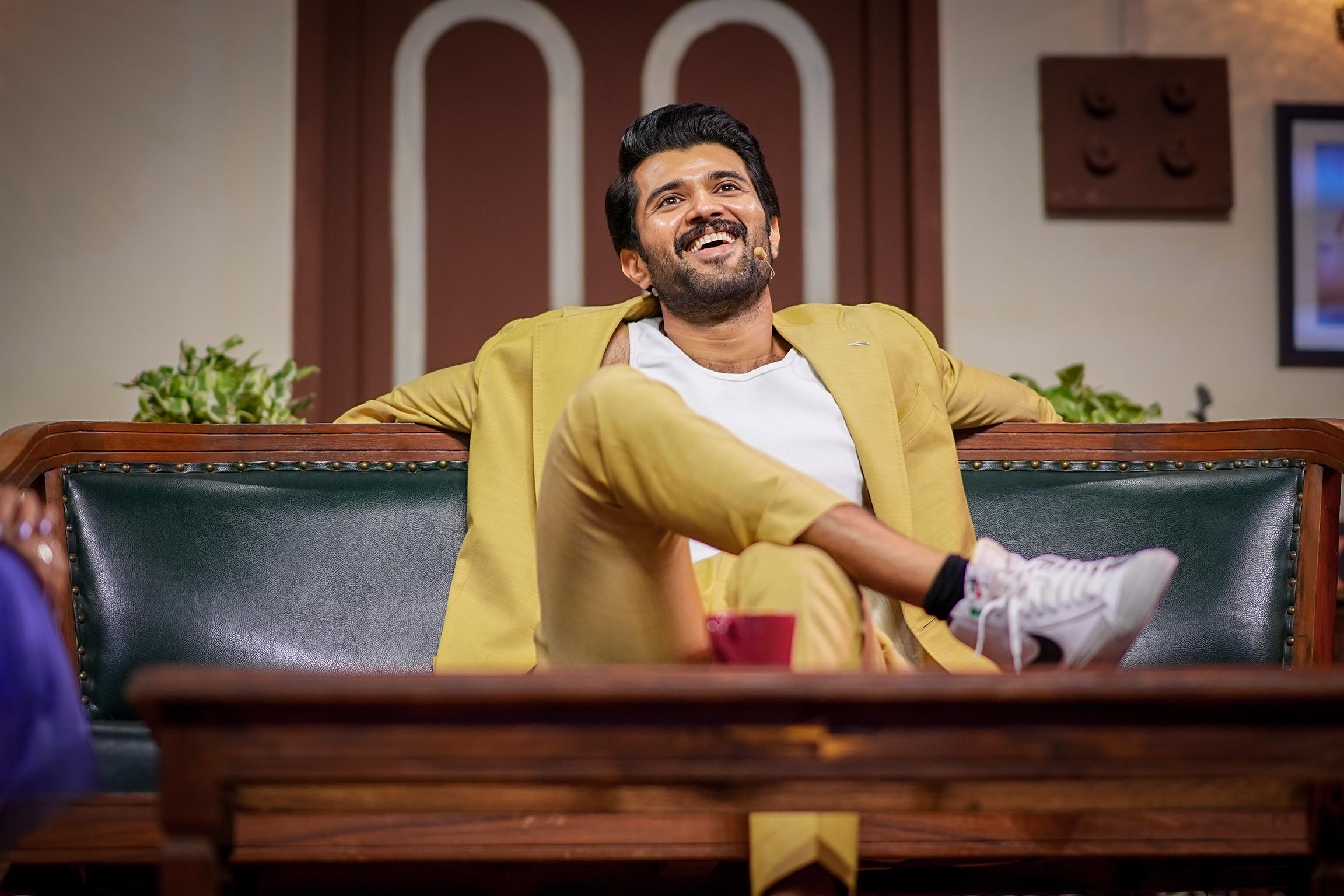 Vijay Devarakonda met more than 8000 enthusiastic fans, before jumping into the Q&A session with fans from across India – through social media. Brimming with happiness and excitement, he looked super confident about Kushi and was happy to answer every question including his marriage plans and relationship with his father.
Here's an excerpt of the interview where he spoke about the pan-Indian romantic drama, "Kushi," directed by Shiva Nirvana. With Vijay Devarakonda and Samantha in lead, the film hit theaters worldwide on September 1, 2023. The music is alreasdy a hit and the film started getting good reviews, adding to the excitement.
Q & A Session with Fans 
Vijay, what are your thoughts on "Kushi"?
Vijay: Kushi is something that I've cherished from the script stage to its making and promotion. I'm confident that the audience will love it and leave the theaters with big smiles.
Do you have a favorite film moment that inspired you to become an actor?
Vijay: "When I saw Mahesh's entry in 'Pokiri,' I felt a surge of heroism. That moment ignited my desire to become an actor, and I hope to pay homage to that feeling through similar impactful shots."
How was your experience working with director Shiva Nirvana?
Shiva's passion for cinema is remarkable. He's dedicated to enhancing every scene, open to positive changes, and values the improvement they bring.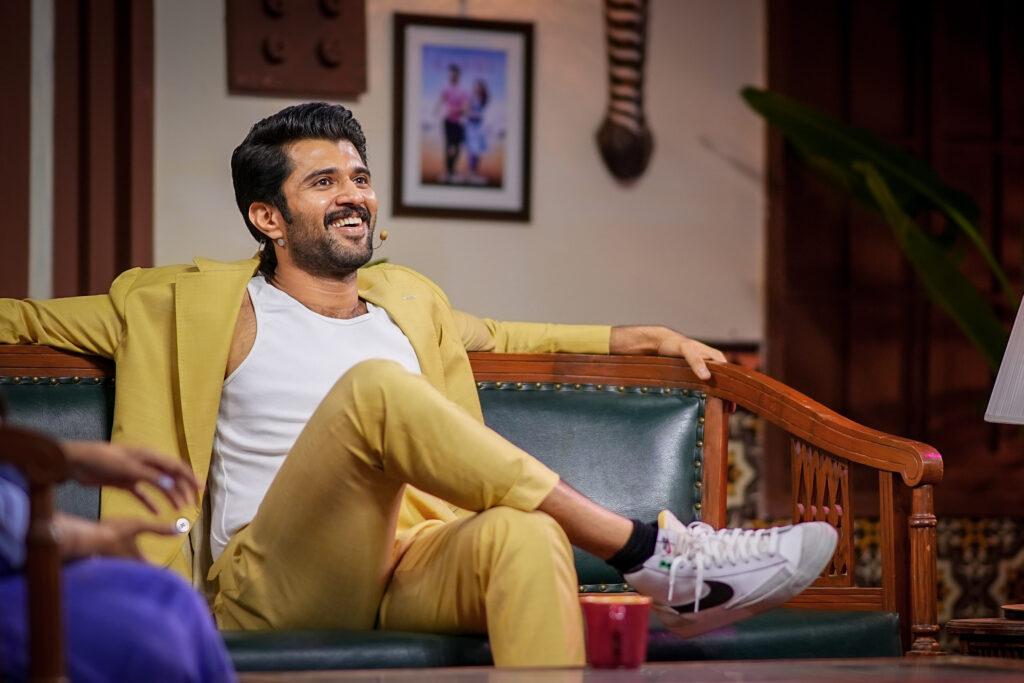 Vijay, how do you feel about Samantha's dedication to the film?
Vijay: Samantha's commitment and dedication are truly commendable. She brings a unique energy to her role.
Tell us about the music in "Kushi."
Vijay: Hesham Abdul Wahab's music has been celebrated by all, and the background score, especially in the climax, has garnered high praise. I'm eagerly awaiting the full experience on September 1st.
Can you sum up "Kushi" in one sentence?
Vijay: "By the end of the film, people will be engaged in discussions and thoroughly entertained."