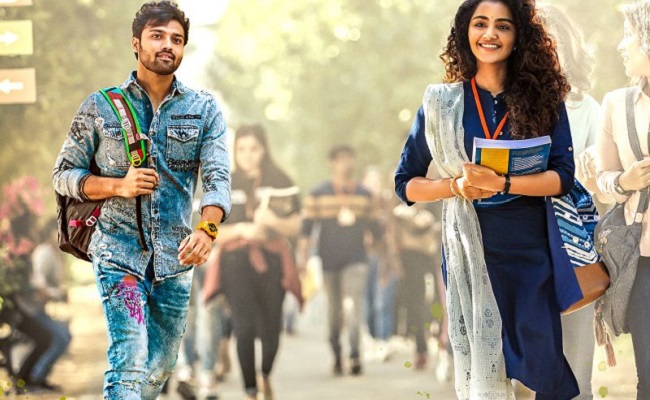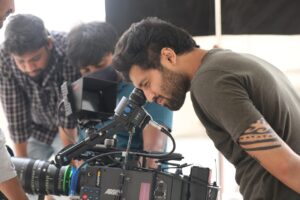 After the success of 'Husharu', young director Sree Harsha Konuganti comes back to the genre he enjoys doing the most, youthful entertainers. Produced by Dil Raju's Sri Venkateshwara Creations, Harsha's Sankranthi release 'Rowdy Boys' launches debutant Ashish Reddy in the lead, with music by Devi Sri Prasad, and cinematography by Madhie. Working with some of the top technicians in the industry has raised the scale and expectations as well for Harsha.
Meeting Dil Raju
It all began after the successful run of his film 'Husharu'. "We were in Dil Raju sir's office where he congratulated our team. He asked me if I had any story with me. I got down to work on a story of young students; this was based on my college experiences. I am a very fun loving, easy-going, laid-back kind of guy. And, I love making fresh, out of life kind of movies with young audience in mind. Dil Raju sir liked the story and here we are after three years.
Shooting and Lockdown
"We used the time we got due to lockdown to discuss the story and improve it, and add new ideas. The story sessions were more about having fun, where we used to discuss about our college days, and everything else; story discussion used to become a small portion of our meetings. Dil Raju sir would give us inputs on what would work commercially. We worked on the story for six months before beginning to shoot."
"The film was shot in different colleges in the city, and lockdown helped as colleges were all closed."
College Life Recreated
Harsha is a Hyderabadi, who studied BTech and along with studying was into making short films. He has always been writing stories. "When I was younger, I was more into geeky, science fiction kind of stories. I had a lot of experiences which find a place in my stories. I too had a love story, heart break, and from that probably comes the pain and emotions in my stories. You will get to see all that in the film," he adds.
Friends on Sets and Screen
In addition to Ashish, who happens to be Dil Raju's nephew, the film also has in the main cast Karthik Ratnam, Tej Kurapati and Komalee Prasad. Female lead Anupama Parameswaran has an interesting role. "When we finalised the story, Ashish came and fitted into his role perfectly. Even though the film is named 'Rowdy Boys' it revolves around the girl, and it's a powerful character and we wanted a Telugu speaking actor. Initially we thought we will have a new actor for the role. But we realised Anupama suited the character well. She rehearsed with us and it was amazing to work with her, and she speaks Telugu well."
The film was supposed to release last year however, the extension helped the team hang out more, and get to know each other. "The cast and the crew became close and the friendly vibe is reflected in the film," says Harsha.
"Dil Raju sir is the most chilled out person. And DSP sir despite being a big music director, was always the first one to break the ice. He is the most friendly and down to earth person. It was easy to explain my ideas to him, and he would listen. Madhie and Rajeevan sir were quite friendly too, and it was comfortable to work with them. In the last three years I too matured as a film maker. And, that has worked well in the process of making the film of such scale. Working with these technicians was like going to a film school again. We all collaborated well and made a good product."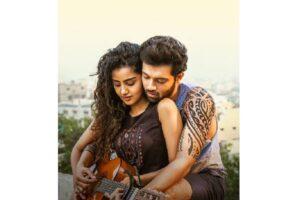 The Vibe
'Rowdy Boys' is the story of a tussle between two colleges – a medical and engineering college, young students, their thought process, their take on life. I feel that even though the film is made for young audience, this is a college story that everyone will relate to. There is something everyone will take away from the film," shares the director, who is already getting good reviews for the trailer and songs.
"During the last two years, youngsters missed their college, and the film will remind them of the fun. 'Rowdy Boys' is my tribute to them. And, girls will like the film more than the boys. The story is about how these boys will be reformed," he adds.